---
---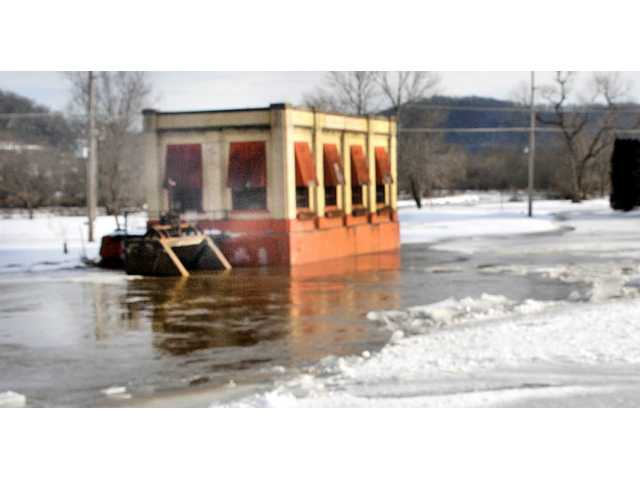 DRIFTLESS - Some who were suffering through a cold snap for the record books on Tuesday and Wednesday, Jan. 29 and 30, followed newscasters in referring to the event as the 'Polar Vortex.'
Looking out at the projected wild, 79-degree temperature swing from 35-below-zero in the pre-dawn hours of Thursday, Jan. 31, to 44 degrees on Sunday, Feb. 3, I was tempted to refer to the extended weather event as the 'Bi-Polar Vortex' instead.
The weather the area experienced the week of January 27 through February 3 just kept bringing the hard knocks. The kickoff, which cancelled many schools and made travel extremely difficult came overnight on Sunday, Jan. 27 in the form of a snowfall, varying from nine inches in DeSoto to 5.8 inches in Prairie du Chien (seven inches fell in Gays Mills). This was quickly followed by a plunge in temperatures throughout the day on Tuesday that lasted through Thursday morning...
...more

Ken Notes: Send me your weather related stories. I am looking a a foot long woodpecker attached to the door to my deck suggesting it looks far warmer inside my home. This thing is HUGEEEEE....
---
Our national bird, the bald eagle, will be celebrated Feb. 22-23, at Bald Eagle Appreciation Days in Prairie du Chien, sponsored by the city's tourism council. A few events are scheduled for Friday night at Country Inn and Suites; then on Saturday, a full day of programs will take place at Hoffman Hall. All activities are open to the public and most are free.
At Country Inn and Suites, starting Friday at 6:30 p.m., nature photographer Ty Smedes will present "Bald Eagles, Hawks and Owls of the Upper Midwest." At 7:30, a feature of Neil Rettig's award-winning cinematography, will be shared by local birding professional Dennis Kirshbaum...
...more
---
Sponsors

...more
---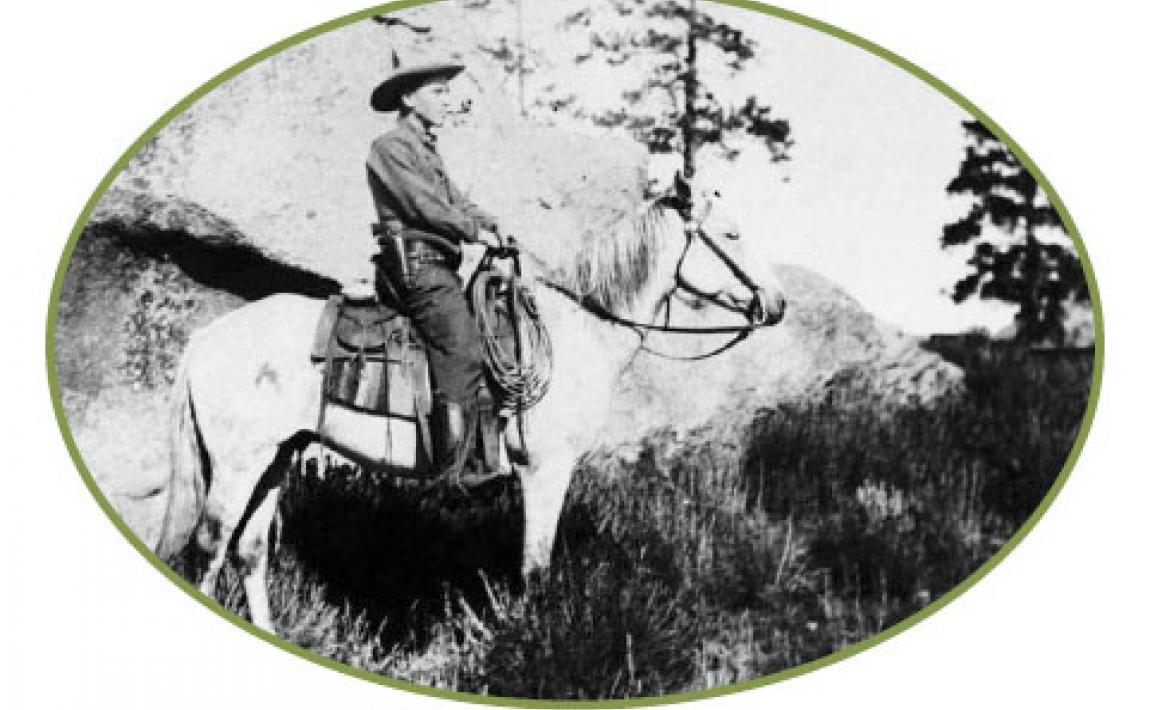 February 26, 2019–March 2, 2019
multiple venues

Join us for any of the following activities that are included on our Linked to the Land event calendar. All are free and open to the public.

Tuesday, February 26
7:00 p.m., Mangelsen will speak in Viterbo`s Fine Arts Center Main Theatre
Thursday, February 28
4:30 p.m., A walk in the marsh led by Friends of the Marsh. Meet at the Gun Club trailhead.

6:00 p.m., Readings from the Sand County Almanac at the Myrick Center
Saturday, March 2
The Leopold events move to the Visitor Center of the Upper Mississippi National Wildlife and Fish Refuge on Brice Prairie for the following programs:

10-11:30, Photo workshop for an adult audience - led by Jeff Sanders

11-12, Photo workshop for kids and families




...more
---
Cattle feeders should focus on improving efficiency
"We smash up corn to make muscle," said James Lowe, associate professor for veterinary clinical medicine at the University of Illinois.
"We're in the efficiency business," Lowe said during a presentation at the Driftless Region Beef Conference, organized by the University of Illinois Extension, Iowa State University Extension and Outreach and the University of Wisconsin-Extension...
...more

Ken Notes: Interesting read but I hope we do not see in beef what we have seen in the dairy industry. The CAFOs while efficient are killing the small farm at an alarming rate. I would love to see driftless beef earmarked for quality , organic, and taste rather than mass produced. Lets look at better breeds and quality markets rather that huge barns and exponential growth... I hope someone addressed my viewpoint at the conference.
---
Sponsors
...more

To have your logo appear weekly contact Ken at editor@driftlessnotes.com
---
Land ownership offers many learning opportunities, and that was certainly the case for Bruce Harvey when he and his wife, Nancy chose to purchase a 97-acre property in Vernon County in 2006. With its ridge-top farm fields and wildlife habitat, the Milwaukee-based couple has signed an agreement with Mississippi Valley Conservancy to permanently protect the land from subdivision and development....
Carol Abrahamzon | Executive Director | Mississippi Valley Conservancy
www.MississippiValleyConservancy.org | The Land. Our Future.
1309 Norplex Drive, Suite 9, La Crosse, WI 54601
608.784.3606 Ext. 4
...more

Ken Notes: What a great gift, buy land - Use land - preserve land. Contact your local conservancy for details. There are several in the Driftless!
---
Those who use and appreciate Yellow River State Forest now have a way to directly support this treasure in Allamakee County.
A group of approximately 10 area residents started working together late last spring to form a Friends of Yellow River State Forest (YRSF) organization.
Now, they are ready for anyone and everyone who is interested to become involved. The new Friends of YRSF organization is holding the first public meeting of the Friends group on Sunday, March 3, at 2 p.m., at the Harpers Ferry Community Center...
...more

Ken Notes: The Driftless region needs an advocate for all the wilderness experiences in the area. I do my best, but I ma as yet unfunded so it is up to you to send me material and resources. I did not find a website for the group but I did find a Facebook link above...
---
Sponsors
...more

Ken Notes: These spots are all up for grabs in 2019!! Email us at Editor@DriftlessNotes.com...
---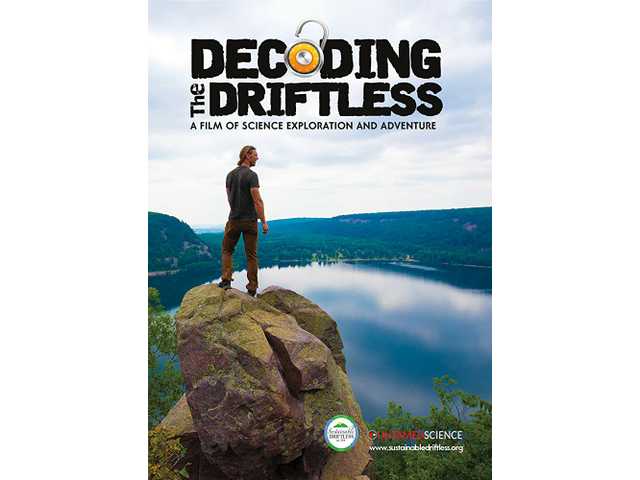 The "Decoding the Driftless" documentary has been selected to be a semifinalist at the prestigious "Los Angeles Independent Film Festival Awards." Finalists awards will be announced March 10, and if the film qualifies, the Sustainable Driftless Inc. creative team will be invited out to Los Angeles for the annual film festival and awards....
...more

Ken Notes: Schedule you showing today!!!
---
POSTVILLE, IOWA – February 13, 2019 – Northeast Iowa RC&D is excited to announce receipt of an award at the Iowa Tourism Conference on Thursday, February 7th for "Outstanding Niche Marketing Initiative" to recognize Northeast Iowa Trout Fishing Guides!
...more
---

Ken Notes: Have an event calendar from the Driftless? Send it to us at Editor@DriftlessNotes.com We look at these each week for ideas to feature in DriftlessNotes....
---
The headline for the Feb. 4 article about savings from the Badger Coulee Transmission line, "2 recent projects saved $60M," reminds me of propaganda that transmission line companies send out to fool unsuspecting consumers.
The idea that the $60 million trimmed off the final costs is somehow savings to the public is like saying you'll save money buying products you don't need because they're on sale.
The real story about Badger Coulee is how the public has been roped into adding over $500 million of additional utility debt to their plate, contributing to ongoing rate increases associated with the high-voltage transmission line nightmare...
...more

Ken Notes: We should charge an export tax on power headed east through Wisconsin lines. BC is part of a network to get power from west to east and it just happens to run through Wisconsin....
---
This map, is a great illustration of the entire region we want to share with our readers. In the coming months, we will be expanding our channels, adding original content to motivate and inspire, and illustrate with you the opportunities for community, business, and personal growth that exist in this special and unique region.


Look for announcements in coming issues as to how you too can get involved with this regional initiative for sustainable and vibrant growth and perspective on how we can best share "our common ground".


...more
---
Below are the guiding principals for DriftlessNotes in 2019


If you have something to add, delete, or modify
Please email us at Editor@DriftlessNotes.com

Brand Identity For The Driftless Region And Our Local Products


Highlight The Venues, Events, And Activities Throughout The Region Year Round


"Driftless" Recognition At The State, Regional, National, And Global Levels


Regional Economic Development, New Jobs, And Training


Sustaining And Growing The Existing Businesses In The Region


Tourism - Including Traditional, Ag, Sports, Nature And Eco Tourism


Promoting Special Events In The Region


Promote And Support Agriculture - Especially Organic Farming And Products


Land Conservation And Use In The Driftless


Environmental Issues That Impact The Driftless Region


A Legislative Agenda That Supports The Region In Four States


Showcase Opportunities For Investors, Visitors And Residents Unique To The Driftless Region
- Ken Harwood, Editor

...more