---
...more
---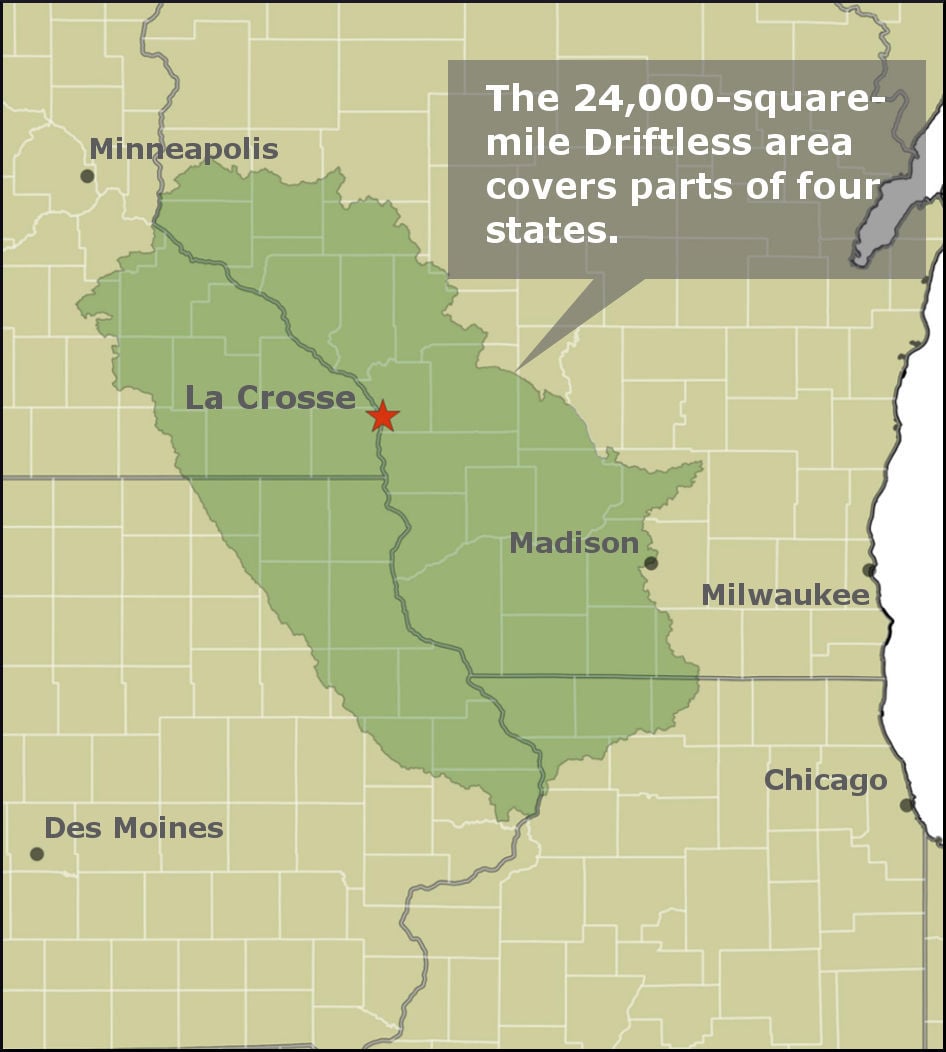 A new study finds trout fishing has a $952 million a year in the Driftless Area of Wisconsin, Minnesota and Iowa, supporting thousands of jobs and boosting local economies in places like Viroqua that have embraced the tourist trade.
That includes nearly $409 million spent by those who travel just to catch trout in the the 24,000-square-mile region marked by rugged bluffs and deep valleys, according to the study commissioned by Trout Unlimited from University of Wisconsin-La Crosse economics professor Donna Anderson.
Combined with the spending of local trout anglers, the hobby generates an estimated $1.6 billion a year in economic activity, Anderson found.
Additional Story:
...more

Ken Notes: And we do not promote ourselves as a destination. Are we nuts!!!
---
La Crosse, Wisconsin – Fox 25/48 has partnered with Dahl Subaru of La Crosse to raise awareness of how Driftless Area residents can demonstrate support for environmental preservation through an exclusive Driftless Earth Day Countdown. The countdown itself features numerous Driftless Earth Day initiatives and culminates with two exciting events. Founded by Wisconsin Governor and Senator Gaylord Nelson, Earth Day is an international celebration of environmental preservation that is held annually on April 22nd.
The first culminating event is the April 22nd Earth Day broadcast of "Mysteries of the Driftless." This 30 minute documentary will air on Fox 25/48 at 6:30 PM. We are pleased to be the first commercial broadcaster of this Emmy award winning program that takes an inside look at this unique place we call home. The documentary has been provided by the Mississippi Valley Conservancy, a regional, non-profit land trust based in La Crosse, Wisconsin. The Conservancy has permanently conserved more than 17,300 acres of bluffs, prairies, wetlands, and streams in southwestern Wisconsin. Broadcast of the documentary has been made possible by Dahl Subaru.
"Dahl Automotive's commitment to green business practices made the company a natural partner for this initiative," said Judson Beck, VP General Manager of Fox 25/48. "Between the revitalization of existing buildings and the construction of new green facilities the Dahl family of companies has become a role model for business leaders and others in the community who are also seeking to go green."

The second key event is Earth Fair, which takes place in Myrick Park on April 24th at 789 Myrick Park Drive in La Crosse, Wisconsin. The theme of Earth Fair is "A Green Routine for 2016." The event features the Healthy Kids Dash, door prizes, a recycling fair, marsh walk, raptor demonstration, a farmer's market, live music, and more. Events begin at 10:30 AM with festivities running through 5:00 PM.
More information about the Driftless Earth Day Countdown, the "Mysteries of the Driftless" documentary, and Earth Fair can be found at www.WIProud.com/earth-day. The Driftless Earth Day Countdown portal serves to aggregate all on-air and online information, a schedule of events, and additional activities discovered during this multimedia campaign. Organizations are encouraged to submit events to our Earth Day calendar free of charge and submit story recommendations for our review. Contributors may also upload photographs to our Earth Day gallery.
...more
---
Goal Is To Help Provide Research To Improve Tourist`s Experience, Business Opportunity
Tourism-related businesses stand to benefit from the recent creation of a Tourism Research Center at the University of Wisconsin-La Crosse.
The center, announced last week, brings together professors from a variety of disciplines at UW-La Crosse who have already been doing tourism research, said Director Daniel Plunkett....

...more
---
Decoding the Driftless - A Documentary In The Making
In the middle of North America exists a beautiful and mysterious land, left untouched for millions of years by massive continental glaciers of the last Ice Age. This is the Driftless -- a rugged landscape home to tremendous biodiversity, fascinating geology, and features unique in the world.
If you grew up here, you may know this is a very special place. But as nice as it is, most people don't realize how rare and fragile the Driftless is: it contains the world's oldest river (the Kickapoo River originating near Wilton, Wisconsin), deep caves with petroglyphs, hidden waterfalls, fossils from ancient seas, almost the entire world's collection of ancient effigy mounds, and a migratory bird corridor of global importance.
The film will allow you to take a breathtaking flight over ancient, scenic blufflands, dive into cold-water trout streams, rappel down precipitous and rugged rock faces, venture deep into ancient caves, explore mysterious underground rivers, and enjoy the magnificence of the massive Mississippi River ecosystem....
...more
---
DECORAH, IA (WKBT - With the start of spring comes an exciting time for our area.
Bald eagles in the driftless region are nesting, with baby eaglets hatching any time now. Not many people can see the new eaglets in their nest, but the Raptor Resource Project in Decorah has set up eagle cams to give people a glimpse into the lives of these eagles.
Partnering with Ustream, the Raptor Resource Project has maintained these eagle cams since 2010. It is the most viewed livestream of all time, with about 350 million views...
...more
---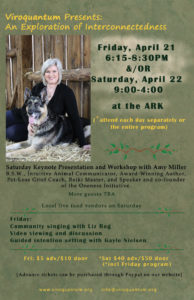 Earth Day 2017
Friday, April 21 & Saturday, April 22
VIROQUA -- The Driftless Hearts Collective will host an Earth Day celebration from 6:15 to 8:30 p.m. Friday and 9 a.m. to 4 p.m. Saturday at the Ark, 401 E. Jefferson St.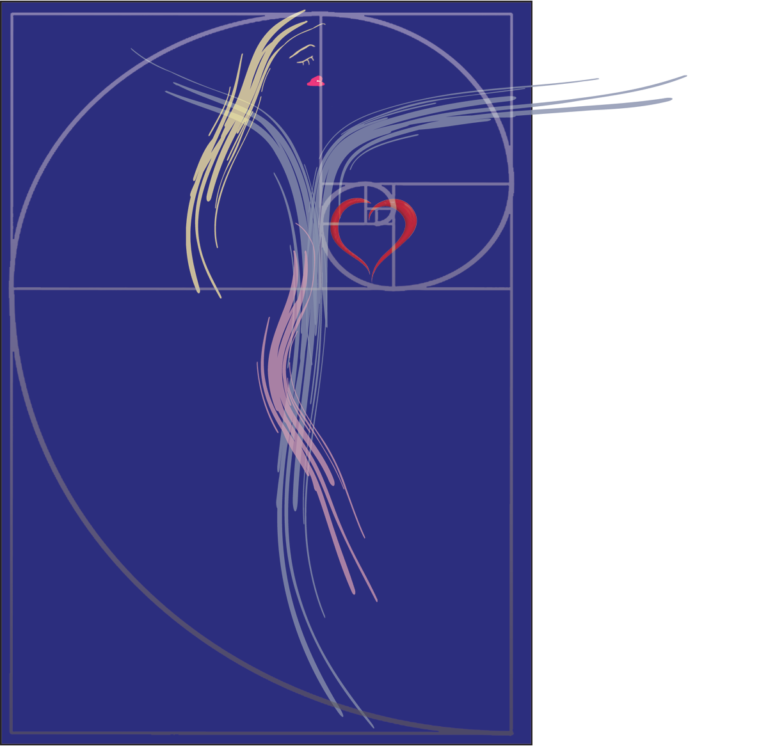 The Friday evening portion of the event will feature community singing, a video message from Bioneers CEO and co-founder Kenny Ausubel and guided meditation. Saturday will feature a keynote presentation from intuitive animal communicator Amy Miller and workshops focused on enhancing our personal means of perceiving and feeling guided by minister Ana Larramendi...
...more
Ken Notes: They get my vote for best logo ever!!!!
---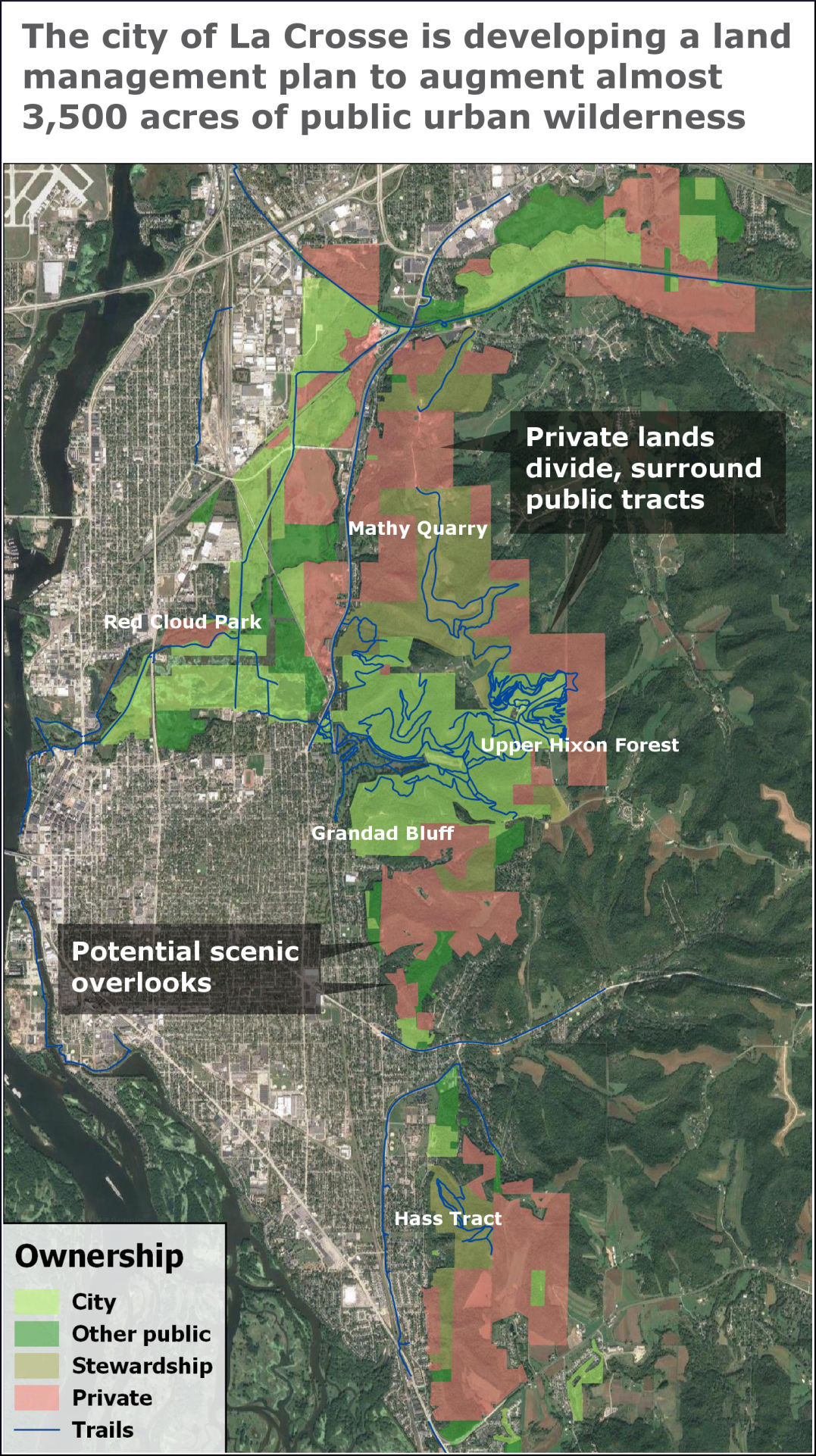 The La Crosse Board of Park Commissioners on Thursday evening approved 10-year plans created by its Environmental Leadership Forum to improve outdoor recreation and trails in the eastern part of the city.
Community members spilled over into the waiting area outside the packed, 49-person-capacity Cottonwood Room of the Black River Beach Neighborhood Center, where the public was invited to offer opinions about final plans.
The plans include restoration of existing trails and the creation of three new trails on city-owned bluffland and marshland, and filling in gaps in the trails through acquisition of land from agreeable owners...
...more

Ken Notes: A very special thanks to the private land owners that participated in this!!!!!
---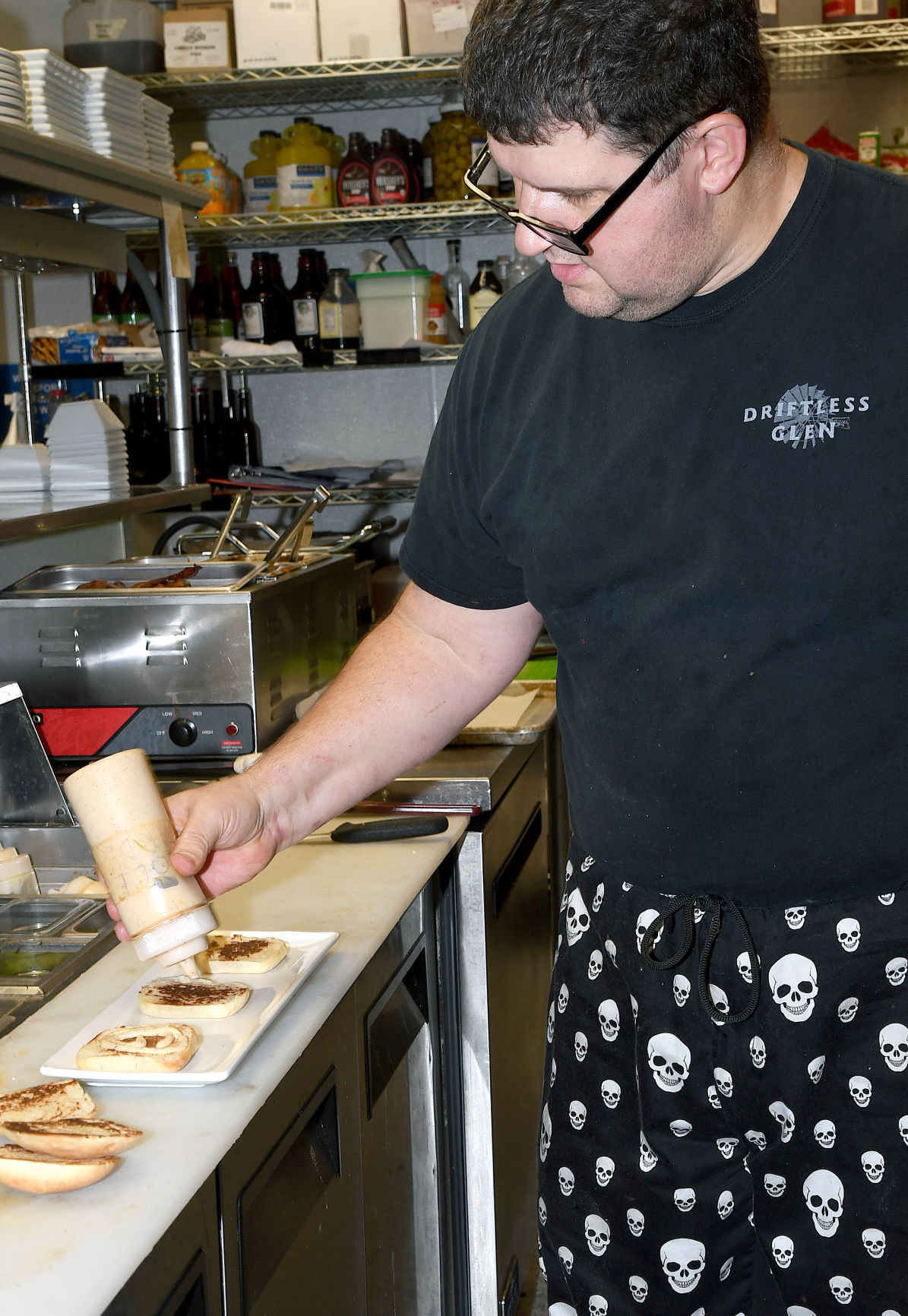 Nearly a decade ago, Renee and Brian Bemis set out from their St. Charles, Illinois, home in search of a location for their dream of starting a craft distillery.
The couple settled along Baraboo's Water Street based on its serene location along the Baraboo River and the quality of the local water supply.
Water often is called the "soulplace" in distilling, and is the source of the name Driftless Glen, which opened to the public in 2015....
...more
---
Sponsors

...more
---
An exploration and deepening of our profound connections to the natural world, featuring animal communicator and Oneness Initiative co-founder Amy Miller and shamanic practitioner Ana Larramendi, will be the focus of a special Earth Day celebration sponsored by the Driftless Hearts Collective.
The event will take place Friday, April 21, and all day Saturday, April 22, at the Ark, 401 E. Jefferson St., in Viroqua.
...more

Notes:
---
Driftless Music Festival will be held in Viroqua`s Eckhart Park, Saturday, July 8, from noon to 10 p.m.
The first act, Laurels String Quartet, is a four-piece classical ensemble from Minneapolis. This is a String Quartet that is as comfortable playing in a rock club as they are in a concert hall...
...Check out the music festival`s website and Facebook page for updates. The addresses are www.driftlessmusicfestival.com and https://www.facebook.com/TheDriftlessMusicFestival/.
...more
---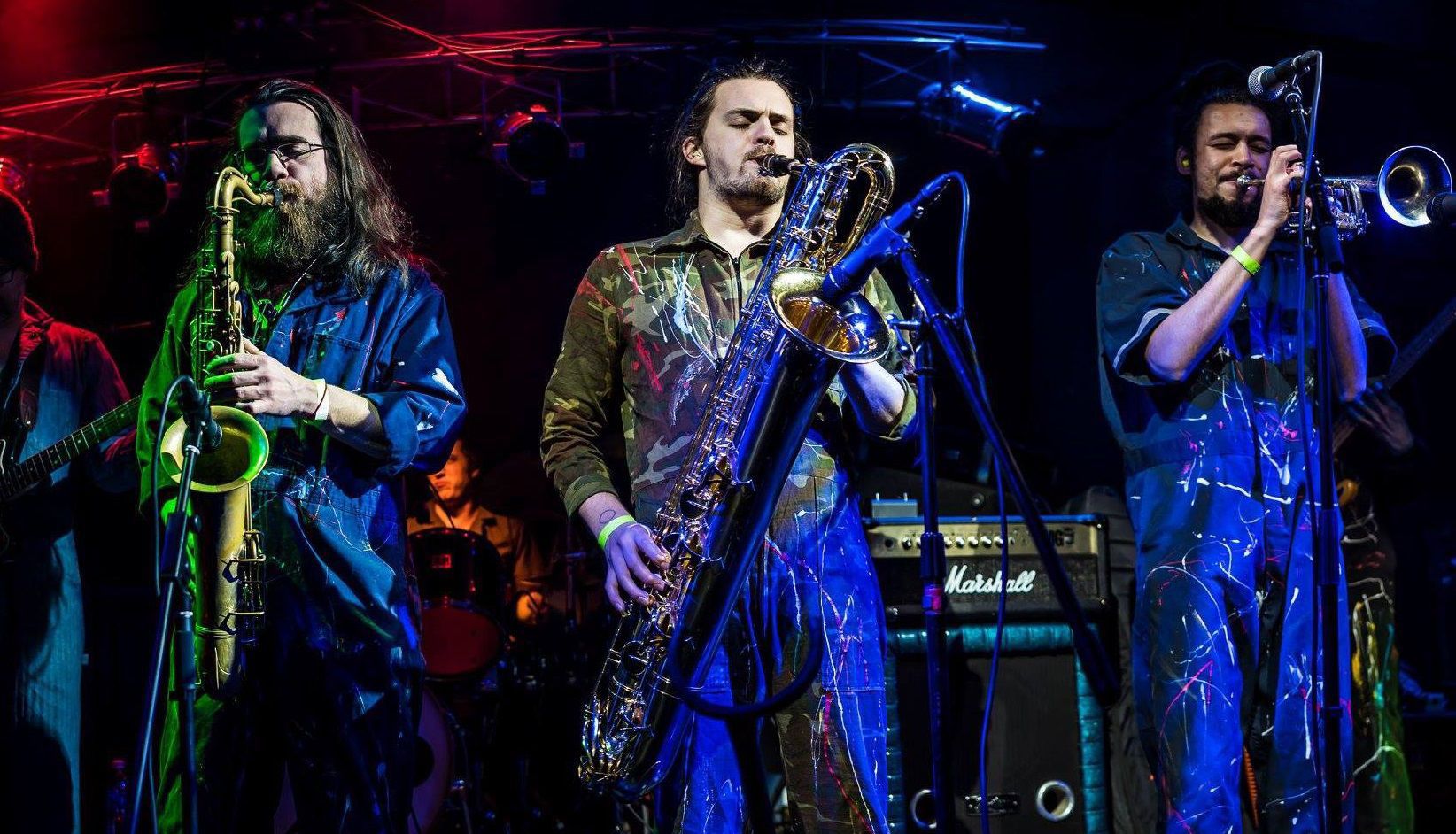 April 14-15 in La Crosse and April 28-29 in Winona
Last year's debut of the Mid West Music Fest in La Crosse had a solid beginning. Blessed with a sunny 70-degree day, the festival drew an estimated 1,000 people to see musical acts in six venues. It wasn't an unbelievably spectacular start, but it was very good, encouraging enough that this year's running of MWMF in La Crosse will go two days, just like in Winona, Minn., where it began in 2010.
This year's festival, which runs April 14-15 in La Crosse and April 28-29 in Winona, boasting more than 400 performers in 130 musical acts in 14 venues...
...more
---

You can be more than just a spectator for the spring classics. Across the nation, local regions' own takes on Paris-Roubaix are popping up, with or without cobbles, including in the Midwest. Want to partake in the fun? You've got a plan to get your body ready, figured out what you need to get your bike ready, and even picked out your pavé or gravel tires and now finally understand their obscure tire width labeling, but don't have an event yet on your calendar? The Dairy Roubaix and its amazing entry fee might deserve your attention, at least for 2018. See our Zachary Schuster's story on this unique event below.

WYALUSING STATE PARK, Wisconsin—The Midwest often gets a reputation for being flat and forgettable, "fly-over country" if you will, but on Saturday, April 22, riders from the Midwest are going to learn that there are parts of Wisconsin that are anything but flat. Located in the Driftless Area of southwest Wisconsin, the 2017 Dairy Roubaix will take riders out from Wyalusing State Park for a scenic ride on gravel roads along the Mississippi River and up and down the steep hills that define the terrain that escaped the wrath of the glaciers eons ago....
...more

Ken Notes: Amen!!!
---
Thursday, April 27
5:00 p.m. - Current members of Midwest Environmental Advocates will receive an invitation to join us for happy hour
6:30 p.m. - Film screening and Q&A
Cavalier Theater & Lounge
114 5th Ave N, La Crosse, WI 54601
Panelists include:

Matt Wechler – Sustainable film director of Hourglass Films

Jim Munsch – Grass-fed beef farmer

Mark Kastel – Cornucopia Institute farm policy research group founder

Jim Goodman – Organic dairy and beef farmer, Midwest Environmental Advocates board member, Q&A moderator


This is will be an informative and FUN evening! Hope you`ll attend and let others know about it. In addition to an outstanding movie with one of the producers and knowledgeable panel afterwards, excellent company (lots and lots of local support), and the enjoyable setting of the Cavalier Theater and Lounge, it will support Midwest Environmental Advocates which is fighting back against the unraveling of clean water and clean air standards and lack of enforcement the State of Wisconsin.
Please click the link on the picture to see what the film is about. It packs a strong punch. Tickets are only $10.00. Thank you!
...more
---
Six awards will be presented at the seventh annual Crawford County Leadership Awards program April 20, hosted by the Crawford County Community Fund.
Those being awarded are: Above & Beyond Award to Dr. Robert Horwich (posthumously); Outstanding Youth Leadership Award to Steven Ronnfeldt; Tourism Award Driftless Wisconsin/Eric Frydenlund; Leadership and Service Awards to Peggy Gallagher and Bonnie Young; and Educational Leadership Award to Harriet Behar....
...more
---
Novelist Henry David Thoreau famously retreated to the woods to work on his masterpiece "Walden." Famed photographer Dorthea Lange found solace among blue collar workers in 1930s Oklahoma.
Houston resident Erin Dorbin hopes to replicate that artistic magic in Houston County with her citizen artist residency program....
...The citizen artist residency program will bring four creative professionals to Houston County for three individual weeks to create art within the community. During their stay, there will be a meet and greet session with residents and an opportunity for 15 residents to attend a workshop with the artist....
...more

Ken Notes: We could replicate this program across the Driftless!!!
---
Forager Brewery
is tucked into an unremarkable industrial corner of Rochester, Minnesota`s Kutzky Park neighborhood, flanked by featureless commercial buildings, a gas station, and train tracks.
Nevertheless, the brewpub's parking lot is at capacity and an overflow of cars is parked on the street, defying the dozens of clearly visible "No Parking" signs.
In the back corner of the dining room, a century-old, stuffed moose head is mounted above the bar, where head brewer and co-owner of Forager, Austin Jevne, greets us with a languorous smile and pours us a beer...
...more
---
From the bluffs that rise 250 above the valley floor on the south side of Highway 14 west of Middleton, hikers in the relatively undeveloped Cross Plains Ice Age Complex can view bucolic farmland and the aquamarine-colored Lake Katherine — which looks like it could be somewhere in the Caribbean....
...more
---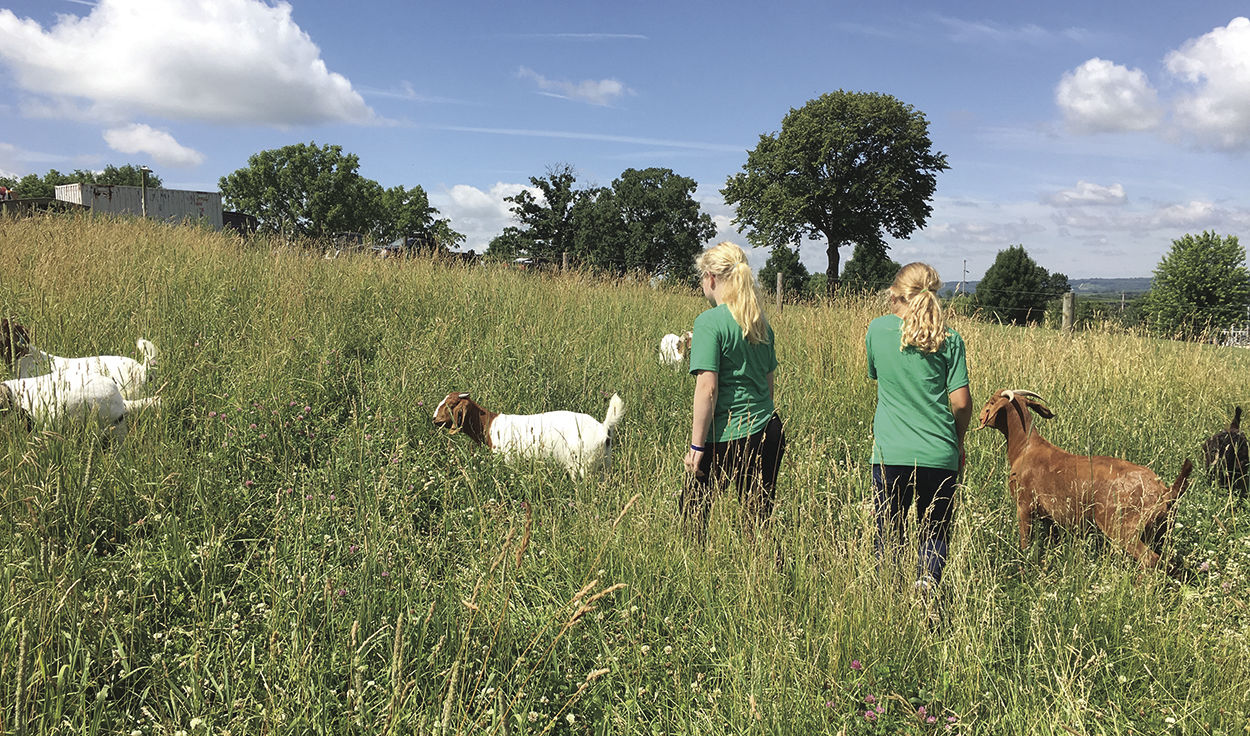 In the summertime, Claire Howick gets up with the chickens to prepare new adventures for young campers on a family farm.
The 2008 Waunakee High School graduate is the camp manager at the Amstutz Family Farm Camp, an enterprise begun by a Chicago couple 2013. This will be the camp's fourth summer.
"They wanted to do something meaningful with their lives," Howick said about the camp founders, Ed and Elizabeth Amstutz.
Both former advertising executives, the Amstutzes purchased the 34-acre farm in a driftless corner of Illinois near Galena, and today, they offer The Country Experience, a week-long farm camp for youths ages 7-12 to explore as they help tend gardens, orchards and livestock...
...more

Ken Notes: Way cool...
---
Sponsors
...more

To have your logo appear weekly contact Julia
---
EMERALD — State Department of Natural Resources officials on Tuesday were investigating a manure spill of reportedly tens of thousands of gallons at a large St. Croix County dairy.
Andrew Savagian of the DNR said the agency would likely issue a statement today, adding that DNR officials on Tuesday were at Emerald Sky Dairy near Emerald.
"There is possible enforcement" related to the investigation, he said.
Kim Dupre, a neighbor of the dairy and spokeswoman for Emerald Clean Water for All, on Tuesday said an anonymous tip led to the investigation of the dairy, which has about 1,700 cows but has a conditional use permit to expand to around 6,000....
...more

Ken Notes: We need to step up and require digestion and heating the manure effluent so that we have safe byproduct for farms over 1,000 head. We now treat CAFOs using small farm regulations. They can spread for miles and to suggest this process is leak free and harmless is just not accurate. The Driftless could lead the nation here!
---
Films of various genres produced in many different countries attracted viewers to the third annual Oneota Film Festival (OFF) March 9-12. The annual free event showed over 30 films including the Academy Award nominated film "Life, Animated," as well as films about the Driftless region, the environment, and social issues across the globe...
...more
---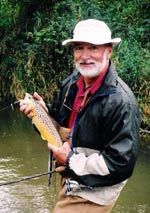 Anglers can contact me through my website www.trouttip.com and I will respond to their questions. Recently, Don contacted me. "I'm retired and live in the Chicago area. Residing in Colorado in the 70s where I fly fished. Did some bass/walleye fishing since returning from Colorado but no fly/trout fishing. Want to get back into it. Researched internet quite a bit, attended sessions at fishing expos and just ordered two of your books, "Treasurer" and "Reward." What other ways would you recommend for someone like me who's new to the driftless region to get more local knowledge besides fishing with a guide? Any insights would be appreciated. Thanks, Don."...
...more
---
I opened the tent flap and was greeted by a scene of 2 inches of fresh snow on the ground but the sun was shining. Four of us were on an early May spring paddling outing a few years ago on the Flambeau River in Wisconsin.
Three of us had paddled together for years but our regular forth paddler couldn`t make this trip so we recruited a fellow worker who said he had river paddling experience...
...more

Ken Notes: I can`t wait...
---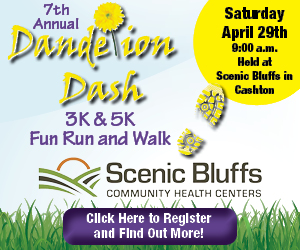 Driftless Wisconsin, a tourism organization representing Crawford and Vernon counties and the Kickapoo Valley, will hold its first Driftless Wisconsin Spring Kickoff 5-9 p.m. April 29. The free event is at Pedretti's Party Barn/Vernon Vineyards in Viroqua. Designed to take the place of Driftless Wisconsin's annual Summit in the fall, the kickoff will feature food, entertainment and tourism information booths. Borgens Cafe of will cater the event and Driftless Jimmy and The Boilermakers will provide music....
...more
---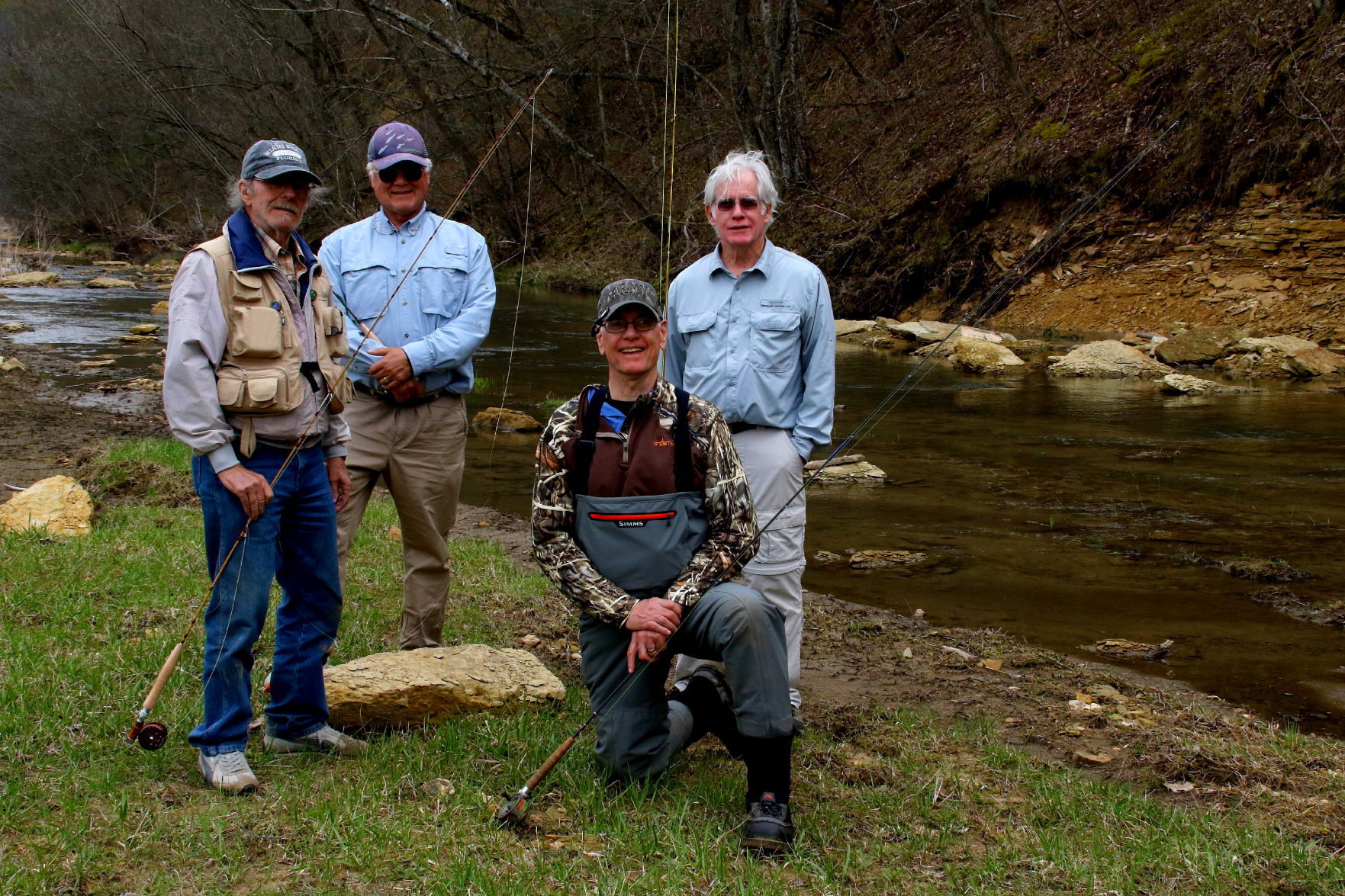 READSTOWN — Four fly-rodder fishermen from Texas, Virginia and Wisconsin agreed on one thing three years ago. They liked the Badger State's small streams, getting lost in the whole scene of quietness and having fun reading the water.
It's off to Wisconsin biannually for Jack Keller and Charlie Gallagher of Texas and Bill Teawell, of Virginia to meet John Ewen in Neenah and then striking out for what's been dubbed Trout Central by Jay Thurston, a Viroqua, author and trout angler.
These anglers still know the region as the Driftless Area, though.
...more
---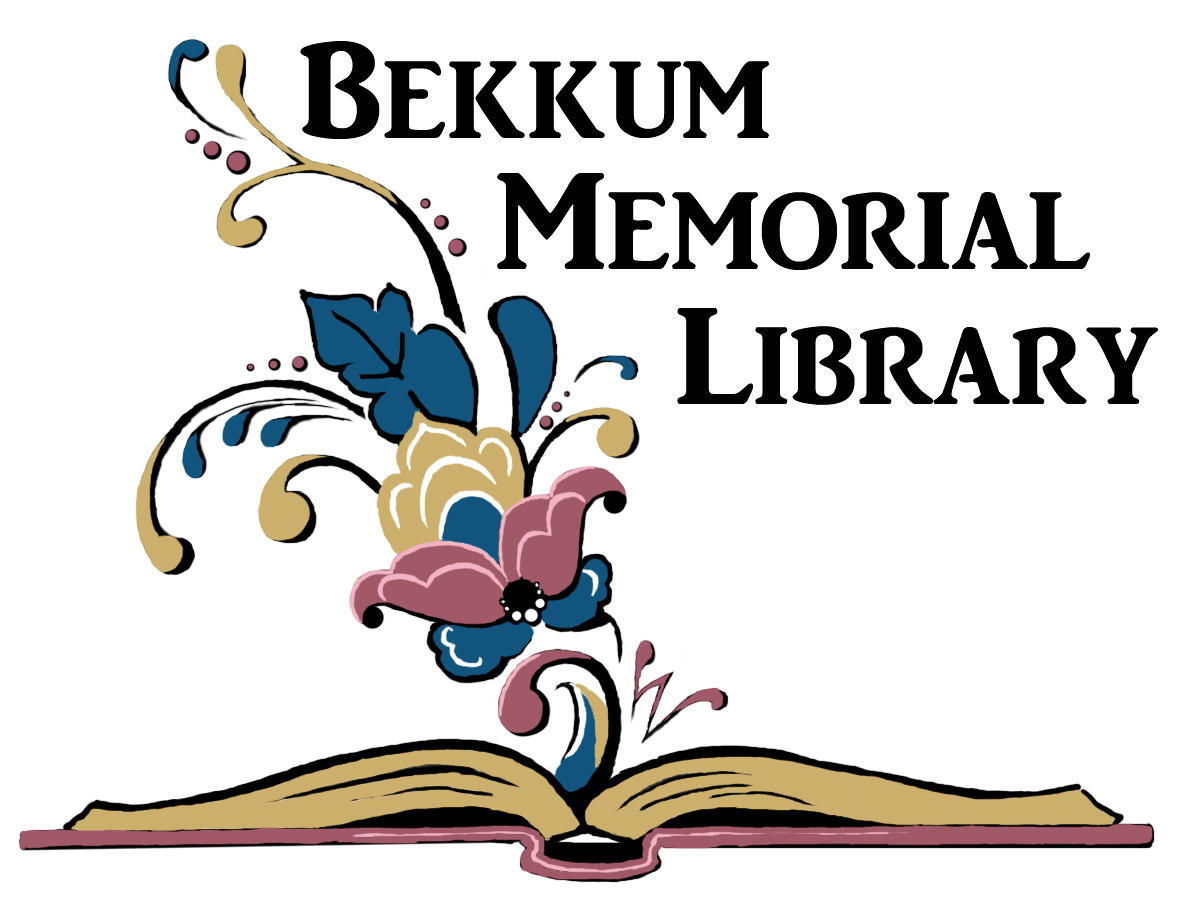 "Carve In at The Bekkum" will be held in the Westby Community Room (located in the basement of Bekkum Memorial Library), 206 N. Main St., Westby, Saturday, April 29, from 1 to 4 p.m.
Carvers are invited to bring their tools and carvings for showing and an afternoon of wood carving.
...more
---
A few weeks ago, the Viroqua Chamber Main Street, in partnership with Couleecap, hosted a CO.STARTERS facilitator training. The facilitators are ready to work with entrepreneurs! We are now accepting applications for CO.STARTERS in Viroqua.
CO.STARTERS is a nine-week program that equips aspiring entrepreneurs with the insights, relationships, and tools needed to turn business ideas into action. You'll get everything you need to get started with your business. CO.STARTERS is designed to position budding entrepreneurs for greater sustainability in their business ventures. The CO.STARTERS programs equips graduates with the knowledge they need to accomplish their goals through and up-to-date and engaging curriculum and a finely tuned facilitation methodology...
More events at the link...
...more
---
Sponsors
...more
---
A nice review from Duluth area!
...more
---
Trout fishing in Northeast Iowa has a significant economic impact on the region.
Northeast Iowa RC & D, in partnership with Trout Unlimited will host an event Friday, April 28, at 2 p.m. at the Decorah Fish Hatchery to share a new Trout Unlimited report on the economic impact of trout fishing in the Driftless Area.

The event will recognize the economic importance of trout fishing in the Drifless Area and the role private landowners, and local, regional and state partners play in the success of the trout fishing industry in Iowa.

"Trout fishing in the Driftless Area of Iowa, Minnesota and Wisconsin is big business. A new economic impact study completed for Trout Unlimited quantifies the direct, indirect and induced effects of trout fishing in the Driftless Area," Northeast Iowa RC & D Project Coordinator Megan Buckingham...
...more
---
VIVA Gallery's (217 South Main Street • Viroqua, Wi 54665) monthly First Thursday artist reception will be held on May 4 and feature the beautifully crafted natural furnishings of Ken and Michelle Workowski. The gallery sponsors the People's Choice Award at the Driftless Area Art Festival, and the Workowskis were the winners of the award at last year's festival. The Workowskis are VIVA member-artists.
The Workowskis have always had a fascination with the raw beauty in nature — the absence of straight lines and the patterns and curves traced and formed by the elements. As their business, aptly called The Nature of Things, has evolved over the years, they have taken that raw beauty and transformed it into practical furnishings, including willow and wood furniture, birchbark frames, poplar bark baskets, lamps and lamp shades. Many of the materials they use come from their 50 acres of land near Viola.
...more
---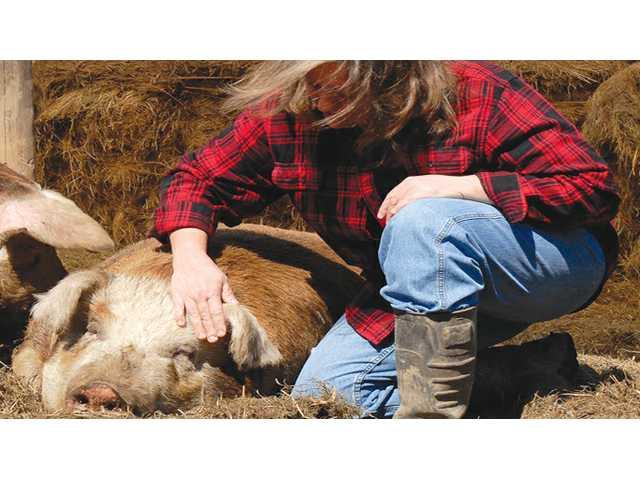 Susan and Mike Mueller of rural Viola are literally laboring in the trenches to launch a pastured-pork cooperative in southwestern Wisconsin.
They lost their fences twice in the September 2016 flash floods that devastated the Driftless Region of Southwest Wisconsin. Nevertheless, they are moving their vision forward.
"The time is right for people to get into this style of production," Mike said. "The co-op will help all the little producers out there have a supply, and combine to market and sell."...
...more
---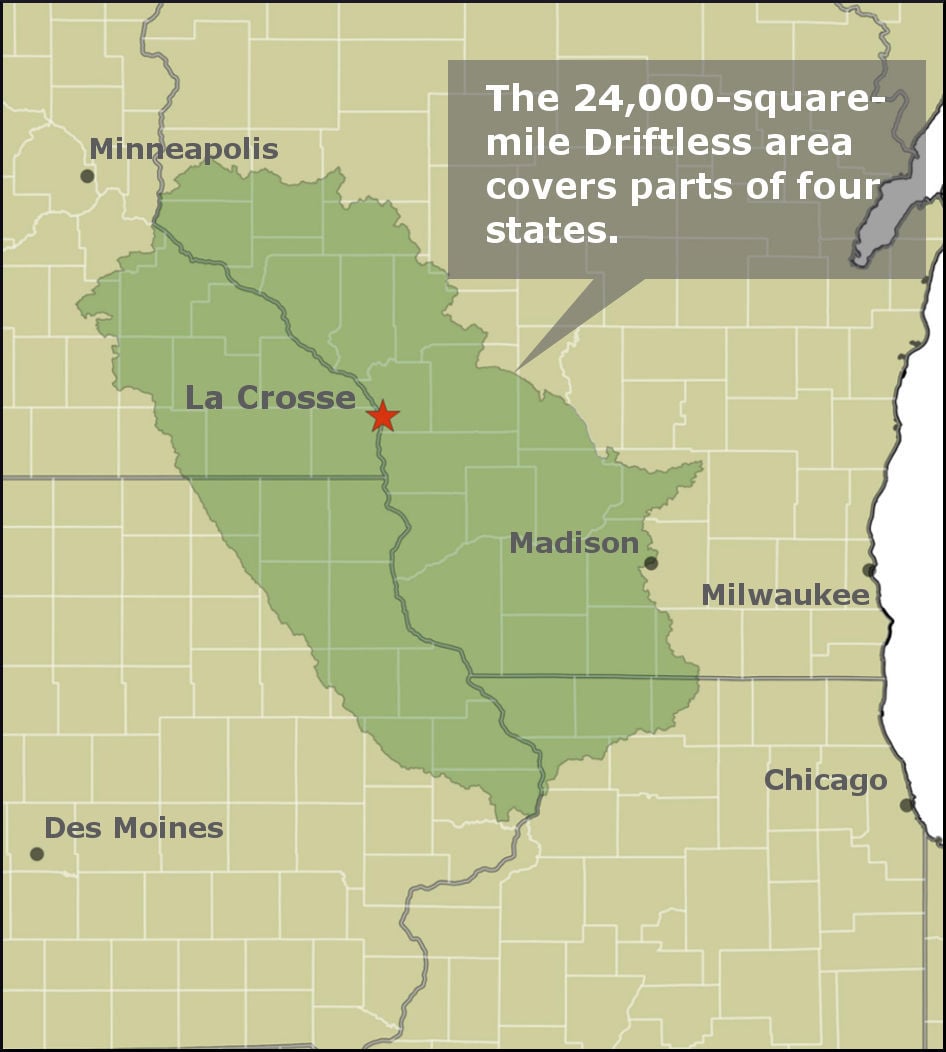 A new study finds trout fishing has a $952 million a year in the Driftless Area of Wisconsin, Minnesota and Iowa, supporting thousands of jobs and boosting local economies in places like Viroqua that have embraced the tourist trade.
That includes nearly $409 million spent by those who travel just to catch trout in the the 24,000-square-mile region marked by rugged bluffs and deep valleys, according to the study commissioned by Trout Unlimited from University of Wisconsin-La Crosse economics professor Donna Anderson...
...more

Ken Notes: DriftlessNotes is sent to over 100 media outlets and reporters. A story like this one, first run last week, can be reprinted or broadcast again and again bringing attention to the region. This is a good thing, remember we thrive as a region and free press is a blessing.
---
There`s a new pizza restaurant at the Asheville NC Food Park, serving a square-cut crispy Midwestern pie that`s far from deep-dish.
The pint-sized Driftless Kitchen takes its inspiration from a region covering parts of several Midwestern states where glaciers never reached. The husband-and-wife owners of the restaurant, Molly McCreary and Steve Doty, spent their lives in the Wisconsin portion of that geologically distinct region, where their families still live.
"We both have a strong connection and attachment to area," said McCreary. "And a lot of what we make is still inspired by Wisconsin."...
...more

Ken Notes: There you have it, the Driftless is inspirational!!! Even in NORTH CAROLINA!
---
Kudos to the La Crosse Tribune for its excellent editorial on the value of trout fishing to the Driftless Area.
One of the greatest threats to this "cold-water economy" is climate change. The Wisconsin Initiative on Climate Change Impacts projects that Wisconsin temperatures are likely to increase by 4-9 degrees by mid-century. Both brook and brown trout could be severely impacted....
...more
---
"It's real cool to be recognized alongside of so many very creative people who have received this honor. I've only been doing this as a semi pro photographer for less than a year. So to be selected as this year's emerging artist by the tour is quite an honor," said Tyler Anderson.


Anderson was encouraged to apply for the Bluff Country Studio Art Tour's Emerging Artist of the Year earlier this year by tour coordinator Sue Pariseau. After reviewing the stunning color photos that Anderson has produced, the selection committee bestowed the honor on Anderson...

Images @ https://www.instagram.com/p/BSeD_F9AWbV/?taken-by=driftless.visuals

...more

Ken Notes: His photos are cool but not sure if I can use them so see the link above!!!
---
Iowa-born conservationist
Aldo Leopold
famously wrote about a region known as the Driftless Area. Our Iowa Legislature operates in a region known as the Clueless Area.
I'm not sure how else to label it after news broke Tuesday that a Republican education budget blueprint would eliminate funding for both the Leopold Center for Sustainable Agriculture at Iowa State University and the Iowa Flood Center at the University of Iowa...
...more
---
LYNXVILLE - As dawn`s first light filtered in Wednesday, calm had descended on the coulees of Crawford County.
Drops of dew gathered on the budding branches of white oak trees. Dried stalks of big bluestem stood stock still on a ridge-top prairie.
After recent rains, the soft, windless landscape was embraced in a hush.
Seated in a hardwood stand adjacent to the prairie, ears straining for bird song, the loudest noise was my heartbeat.
Truth be told, I was excited. This was no ordinary hump day - it was the first day of the 2017 Wisconsin spring turkey hunt.
...more
---
Looking to add some "extra" to the "ordinary" in your getaway? Venture beyond the expected to find these brag-worthy local secrets in southwestern Wisconsin, from the best pie you`ve ever had to a converted caboose "cottage" to a river where you can see the best of wild Wisconsin.
...more
---
Brand Identity for the Region and our Products

"Driftless" Recognition at the State, Regional, National, and Global Levels

Regional Economic Development, New Jobs, and Training

Sustaining and Growing the Businesses in the Region

Tourism - Including Ag, Sports, Nature and Eco Tourism

Promoting Special Events in the Region

Agriculture - Especially Organic Farming and Products

Land Conservation and Use in the Driftless

Environmental Issues that impact the Driftless Region

A Legislative Agenda that supports the region in four States
Resource conservation, innovative industry, agriculture, healthy communities, and sustainable growth in the region
Highlight the venues, events, and activities throughout the region year around
Showcase opportunities for investors, visitors and residents unique to the Driftless Region


- Ken Harwood and Julia Henley
Our Other Publications:

...more
---
This map, is a great illustration of the entire region we want to share with our readers. In the coming months, we will be expanding our channels, adding original content to motivate and inspire, and illustrate with you the opportunities for community, business, and personal growth that exist in this special and unique region.


Look for announcements in coming issues as to how you too can get involved with this regional initiative for sustainable and vibrant growth and perspective on how we can best share "our common ground".


...more
---
Wisconsin
The majority of the Driftless is found in Wisconsin and involves all or part of
Pierce
,
Pepin
,
Eau Claire
,
Buffalo
,
Trempealeau
,
Jackson
,
La Crosse
,
Monroe
,
Juneau
,
Vernon
,
Richland
,
Sauk
,
Crawford
,
Iowa
,
Dane
,
Green
,
Grant
, and
Lafayette
counties.
La Crosse
is the principal urban area wholly within the Driftless Area, while the larger
Madison
`s far western suburbs are located on the edges of the area. The most rugged part of Wisconsin`s Driftless area is also called the
Ocooch Mountains
.
Media...
http://www.wiproud.com/

http://www.piercecountyherald.com/
http://www.leadertelegram.com/
Eau Clair
http://www.winonadailynews.com/
http://www.winonapost.com/
http://www.weau.com
http://lacrossetribune.com/jacksoncochronicle/
http://lacrossetribune.com/
http://www.spartanewspapers.com/
http://www.wrjc.com/category/local-news/
http://lacrossetribune.com/vernonbroadcaster/
http://www.swnews4u.com/
https://www.co.sauk.wi.us/news
http://www.thedodgevillechronicle.com/
http://themonroetimes.com/index.asp
http://www.grantherald.com/
www.myrjonline.com/
Minnesota
The counties involved include all or part of
Dakota
,
Goodhue
,
Wabasha
,
Winona
,
Olmsted
,
Dodge
,
Houston
,
Fillmore
, and
Mower
. Aside from the southeastern suburban sprawl of the Twin Cities,
Rochester
is the main urban area. Additional communities include
Red Wing
,
Winona
,
La Crescent
and
Caledonia
.
Iowa
It encompasses all of
Allamakee
, and part of
Clayton
,
Fayette
,
Delaware
,
Winneshiek
,
Howard
,
Dubuque
, and
Jackson
counties.
Dubuque
is the only metropolitan area.
Illinois
The portion is confined mainly to
Jo Daviess County
; western parts of
Carroll County
(the
Mississippi River bluffs
characteristic of the Driftless terminate around
Savanna
) and a tiny portion of northwest
Whiteside County
are also included.
La Crosse Events
Winnona Events
Rochester Events
Platteville Events
Prairie du Chien Events
Sparta Events
Mineral Point Events
Spring Green Events
Decora Events
Dubuque Events
Lake City Events
Onalaska Events
Dodgeville Events
Galena Events
Richland Center Events
Boscobel Events
Viroqua Events
Trempeleau Events
Lansing Events
Stockholm Events
Driftless Organizations
MOSES, 7 Rivers, Prosperity SW, Mississippi Valley Conservancy, River Arts Alliance, Kickapoo Reserve, Driftless Wisconsin
...more
---
Your
support
keeps the Driftless Region in front of thousands of visitors, 500+ Media Outlets, hundreds of state, local and federal officials representing the region and others interested in the Driftless Area.
Our Goals
are to support the Driftless Region by sharing news, events, and ideas with 10,000 subscribers every week.
We will link to your business for free here.
While we would love to upgrade this with your logo, Yelp, Facebook, and LinkedIn links and count you among our supporters, it is is most important that you are listed, and like I said that is FREE.
Make sure your business, community or organization is represented.
You may search for them here
. Not listed add them
here
.
...more
---
I`ll confess: I`m completely obsessed with southwest Wisconsin. I think it is underrated for a lot of reasons but mainly, because the Driftless Area`s unique and gorgeous terrain makes this region worthy of national attention. With a beautiful landscape comes a plethora of equally awesome events, festivals, parks and activities worth experiencing. Get your highlighter handy…I`m throwing 10 creative ideas at you to discover in Wisconsin`s stunning southwest corner!
1. Fish it, canoe it or tube down it — however you decide to relish Wisconsin`s largest river, you`ll be awestruck by the remarkable views and diverse wildlife that surround you on the Lower Wisconsin River.
2. Pack a picnic lunch, throw on a decent pair of hiking boots and tour the parks! Our top picks: Blue Mound State Park in Blue Mounds, Blackhawk Lake Recreation Area in Highland, Governor Dodge State Park in Dodgeville, and Wyalusing State Park in Bagley.
3. Amidst the southwestern Driftless Area`s steep hills and valleys are 345 lakes. This is definitely a fisherman`s dream destination. The abundant trout inhabiting cold-water streams in Richland and Vernon counties specifically entice fishing aficionados from afar.
4. Up for a unique history lesson? Take a step back in time and visit Villa Louis in Prairie du Chien. Our crew recently spent some time filming at this former Dousman residence, one of the official Wisconsin Historic Sites. If you still haven`t satisfied your hankering for history, go experience Stonefield Historic Site in Cassville for a look into a rural community at the turn of the 20th century as well as the home and estate of Wisconsin`s first governor at Nelson Dewey State Park.
5. A sightseeing staple here in Wisconsin, the House on the Rock in Spring Green definitely lives up to its fun and eclectic reputation. This former vacation home — created by Alex Jordan–is now enjoyed by thousands every year as an attraction, inn and resort.
6. Norskedalen is a nature and heritage center located in Coon Valley. Take a stroll on the six miles of nature trails and enjoy the guided tours of the restored Bekkum pioneer log homestead and the Skumsrud Heritage Farm, which features an open-air museum with 12 different types of Norwegian immigrant log houses.
7. When in Wisconsin, do as the Wisconsinites do: appreciate cheese. Stop by Cedar Grove Cheese in Plain for a tour of the facility and a deep dive into the art of cheesemaking.
8. For the adrenaline junky, we`ve got just the thing. Southwest Wisconsin isn`t just nature walks and sightseeing, the area can really get your heart pumping too. Get an adrenaline rush when you climb on-board a small plane to enjoy 60 seconds of free fall over Lancaster with Airborne Skydiving.
9. An impressive line-up of country music stars will touch down in Wisconsin`s second oldest city for Country on the River, August 6-8, 2015. Artists such as Alabama, Jake Owen, Dierks Bentley and Big and Rich will make this music fest a must.
10. Journey to Platteville`s downtown historic district and check out the Mining Museum - Rollo Jamison Museum for an underground tour of the 1845 Bevans Lead Mine. Psst…while you`re in the area, be sure to climb the world`s largest M for a spectacular view of southwest Wisconsin.
...more

Ken Notes: We are keeping this article in the news for a while. Please share...
Start Week: 13 - Query String:SELECT * FROM driftless WHERE `issue` > 13 and volume = 5 OR `issue` > 90 ORDER BY sortorder