---
...more
---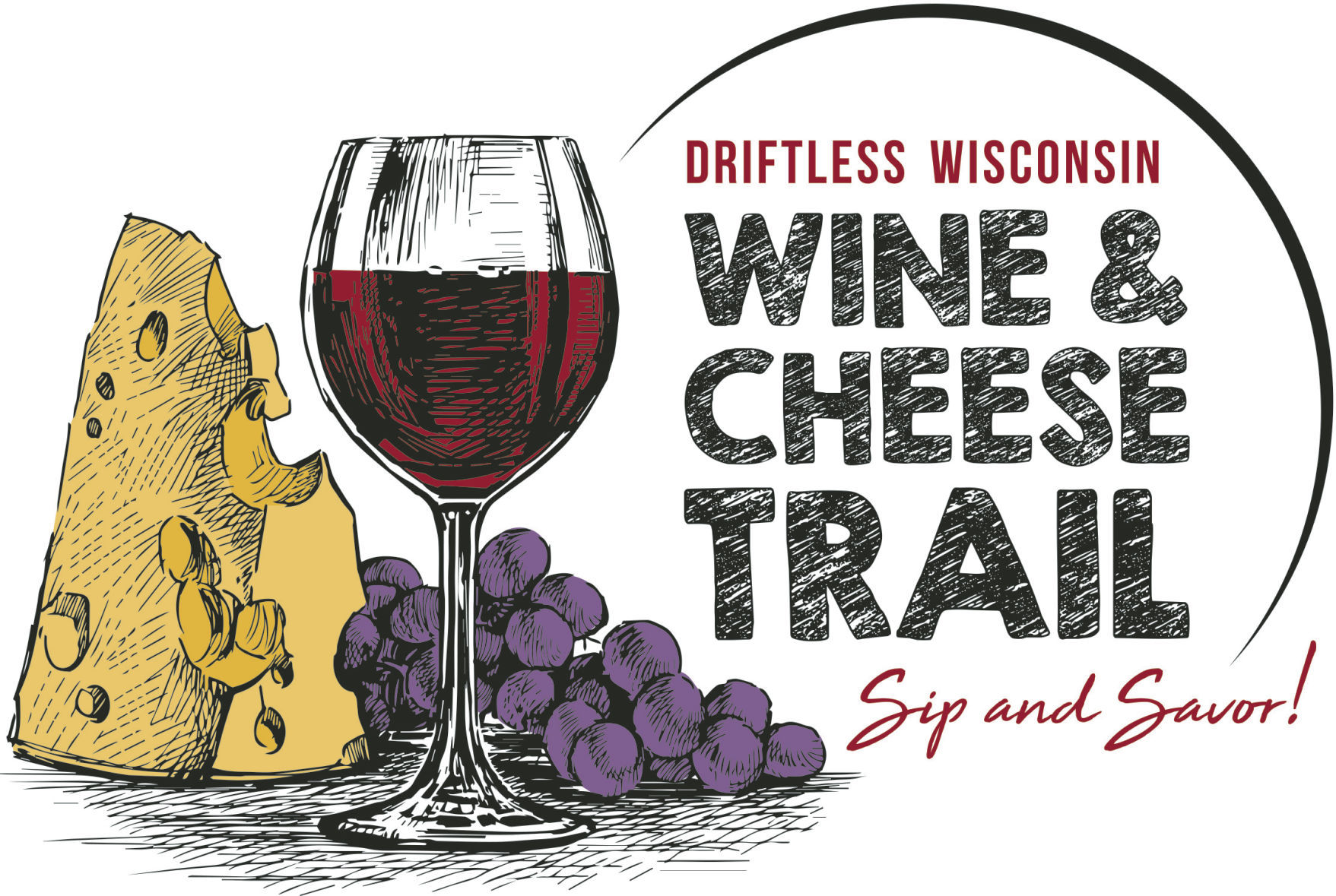 The Driftless Wisconsin Wine & Cheese Trail premieres Oct. 13, 14 and 15, with special activities at 14 businesses. This new collaboration between the state's renowned dairy industry and its growing wine industry invites travelers to visit estate wineries and local creameries, tasting wine and sampling cheeses that have received national and international acclaim. The Trail is made possible through a Buy Local, Buy Wisconsin matching grant through the WI-DATCP...
...Businesses participating include: Baraboo Bluff Winery, Baraboo; Arena Cheese, Arena; Branches Winery, Westby; Carr Valley Cheese, LaValle; Rock N Wool Winery, Poynette; Cedar Grove Cheese, Plain; Spurgeon Vineyards and Winery, Highland; Organic Valley, Cashton Retail Store; Weggy Winery, Muscoda; Pasture Pride Cheese Cashton; Wollersheim Winery & Distillery, Prairie du Sac; Westby Creamery, Westby; Vernon Vineyards, Viroqua; and Nordic Creamery, Westby....
...Travelers can visit these locations year-round, but will receive a special welcome on Trail Event Weekends when each business will be open from 10 a.m. to 5 p.m. each day and will offer activities such as tasting specials, discounts, entertainment, tours, etc....
...more
---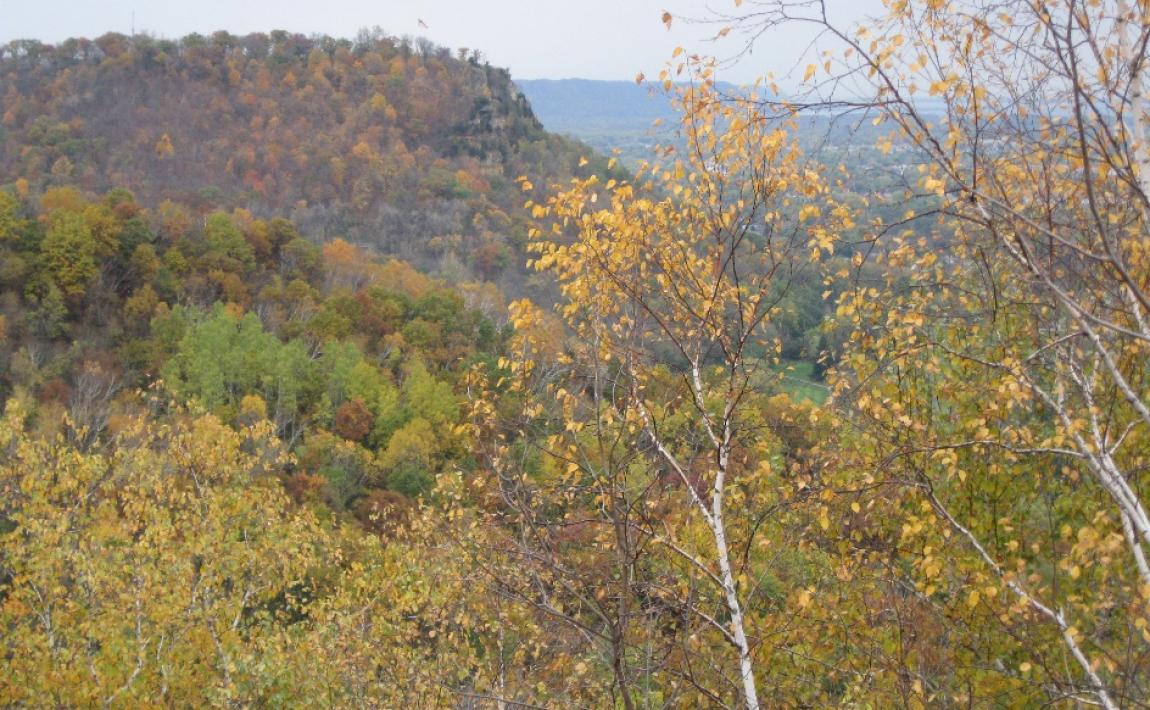 When: Saturday, October 14
Time: 10:00 – 11:30 a.m.
Where: Miller Bluff
The popular yoga hike of Miller Bluff will again be offered on Saturday, October 14th, 2017 as part of the Conservancy's 2017 "Linked to the Land" series of outdoor activities sponsored by Mayo Clinic Health System–Franciscan Healthcare of La Crosse.
Hike leaders will take us out on a casual hike through the forest which then opens up to a beautiful vista with views of the river valley. The fall colors should be in full color! At the overlook, yoga instructors…
RSVP's are appreciated for this free event. RSVP by email to kfrise@mississippivalleyconservancy.org or call 608-784-3606 ext. 6
Directions: From La Crosse – take Bliss Road up past the Alpine Inn. Turn left on FA and travel 1.5 miles to Rim of the City Road. Turn left on Rim of City and drive to the end.

Carol Abrahamzon | Executive Director | Mississippi Valley Conservancy
...more
---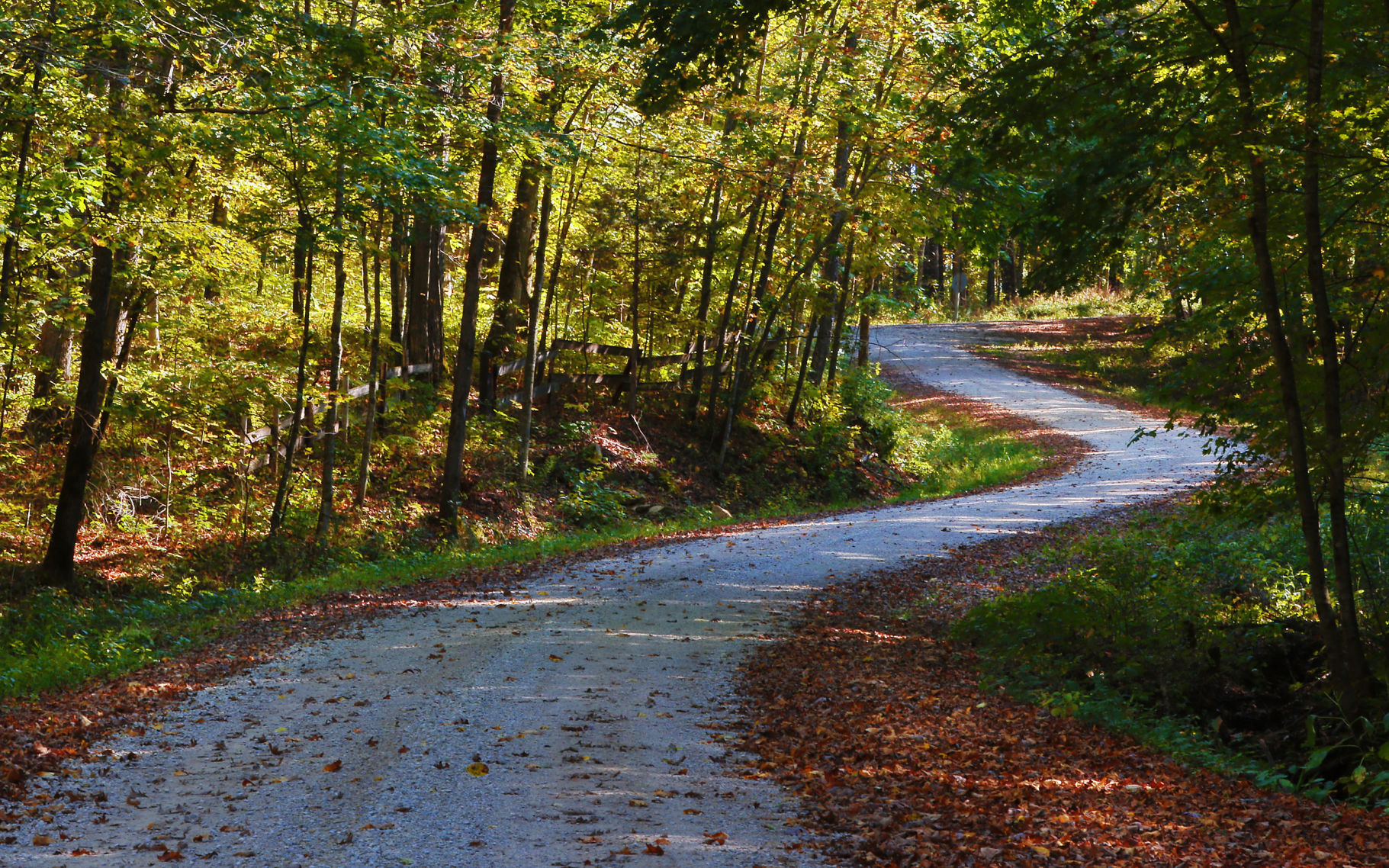 It's official, I guess. This past weekend I joined the unofficial club of leaf peepers during a visit to my home state of Wisconsin.
While that was not the main motivation for my trip, I enjoyed searching for — and finding — pockets of vibrant foliage Sunday on my drive along U.S. 61 to Viroqua, Wisconsin.
...more

Ken Notes: Less color this year but still one on the best drives in the country...
---
As the temperatures drop and the days get shorter, the urge to hunker down inside somewhere is strong. ....

Dreamy Driftless Region
Each season brings its own beauty to the Driftless Region, whose rolling hills serve as the perfect palette for the fiery display of autumn and the pristine beauty of a fresh snowfall.
The Kickapoo Valley Reserve protects 13,000 acres of that beauty, including the winding Kickapoo River — a favorite for canoeing and fishing — and dozens of trails for hiking and biking in the summer and fall and snowshoeing and cross-country skiing in the winter.
For a cozy getaway, stay at the Kickapoo Valley Ranch...
...more

Ken Notes: So Nice to get this kind of attention in media outlets outside the region. Remember we need stories to tell and outlets to tell them. Thanks Chelsey!
---
Celebrate the fall migration of hundreds of thousands of raptors and other birds along the Mississippi River Flyway at Hawk Watch on Saturday, Oct. 7. Marquette's Driftless Area Wetlands Centre, in conjunction with the Upper Iowa Audubon Society, will host the 33rd annual event from 10 a.m. to 3 p.m.
The day will include live bird presentations, bird spotting and identification, a nature storytelling performance, face painting and other kid's activities. The free event will appeal to families as well as both amateur and more experienced birders, said Wetlands Centre Director Alicia Mullarkey.
"It's a place to kickstart people's interest," she said, "but it's also good for those who frequently [birdwatch]. Birders can gather and share their interest."...
...more
---
Sponsors

...more
---
Social media swirls with events in the fall, like so many maple leaves on a windy sidewalk. The trick to capitalizing on these short and perfect autumn days is to choose activities that blend multiple interests together. Like the 2017 Driftless Area Flyathlon, a trail race with fly fishing along the route and craft beer at the finish line.
"Run, fish, beer. It's a fun concept for a race," says Ryan Rahmiller, local fly fishing guide, running coach, and Flyathlon race coordinator.
The concept originated in Colorado as the Rocky Mountain Flyathlon, put on by the conservation nonprofit Running Rivers. So far these Flyathlons have raised over $60,000 for trail restoration, stream restoration, and native trout education projects...
...more
---
One of the biggest threats to U.S. organic farming, those in the industry say, comes from products labeled "organic" but aren't the real deal.
In September, for instance, an inspector general audit from the U.S. Department of Agriculture noted that safeguards for consumers were lacking for products coming from overseas.
The audit also said some imported organic produce shipments were fumigated with pesticides at the border, in violation of organic standards...
...more
---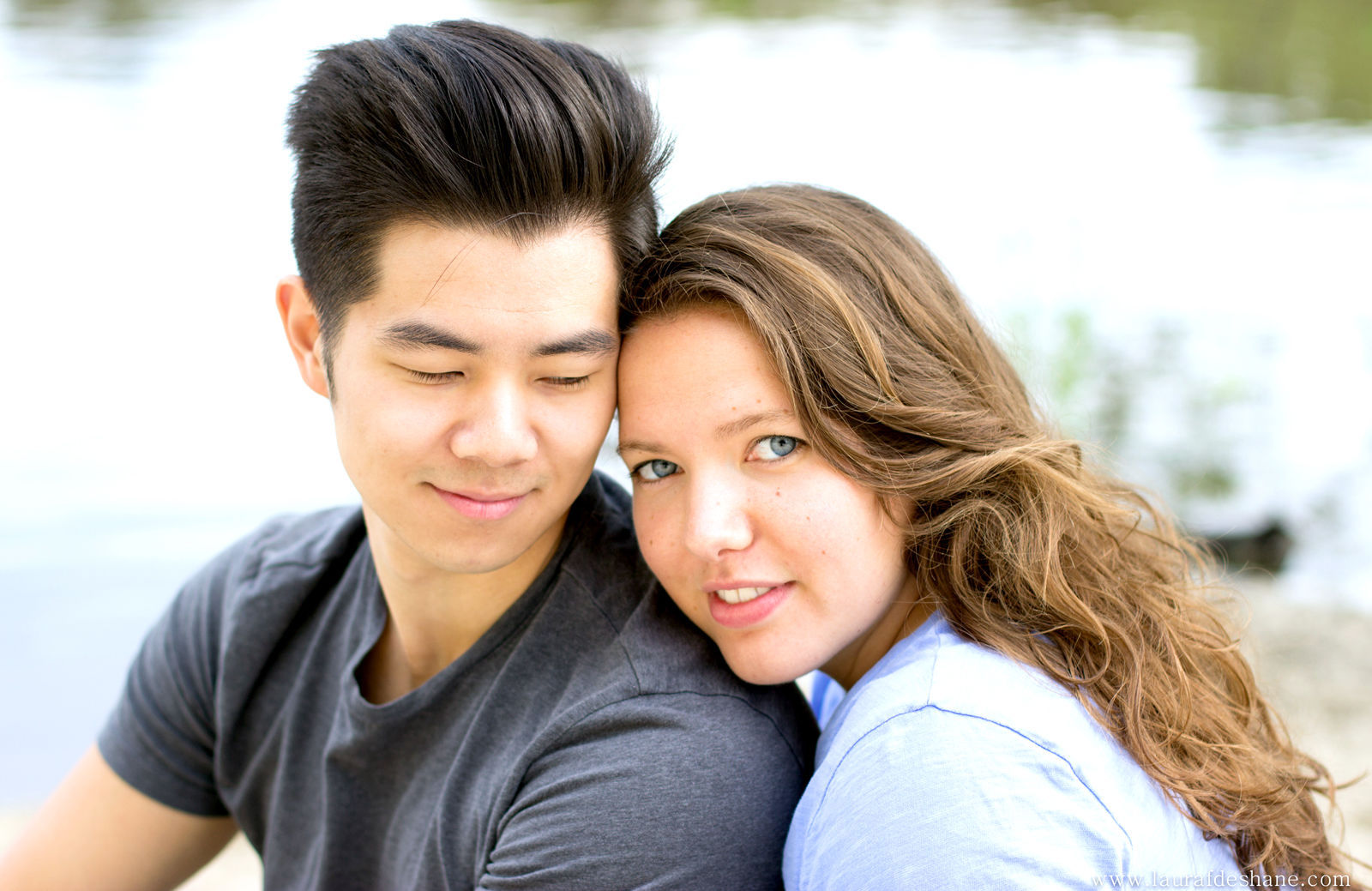 A Baraboo native's debut movie will be screened next month at the Driftless Film Festival in Mineral Point.
Kara Hakanson wrote, directed, produced and starred in "Fifteen," a coming-of-age comedy. The independent short delivers a realistic — and comedic — story of a girl losing her virginity....
Ken Notes: Can`t wait for the festival November 3-5 2017! The website is here: DriftlessFilmFest.org/

...more
---
Our Driftless area of bluffs, river valleys and, yes, karst topography has a fascinating tale of its formation and continued existence. I have great news if you'd like to learn more about it, as well as tour it.
The National Trout Center (NTC) at Preston is offering its annual geology bus tour coming up Saturday, Oct. 14. Here's an overview, with a slightly different schedule this year. To be specific, lunch will be at the National Trout Center before the motorcoach tour departs. (And you know lunch from the Sweet Stop and Sandwich Shoppe right next door to the NTC is always delish.)
Called "Wonders of the Driftless Geology Tour," details follow from the NTC: Board a coach bus and experience an adventure through our beautiful Driftless area. We'll stop along the way to hunt for fossils, see geological wonders, and visit Karst Brewery and Big Woods Orchard. Geologist Jeff Broberg will be your educational and entertaining guide.
It will be Saturday, Oct. 14, from 12:30 to 5 p.m. Meet at the National Trout Center at 12:30 for lunch and board the bus at 1 p.m.
...more
---
The best time for enjoying fall colors in southern Wisconsin is during the next three weeks. The peak is usually mid-October. This week's column will highlight some of my favorite spots to take in the beautiful fall colors. I know you can't beat the fall scenery in northern Wisconsin, but we also have some great spots for color much closer to home.
Walkers and bikers will enjoy the scenic Upper Yahara River Trail that stretches about three miles along the Yahara River. The trail head is located on Windsor Road near Conservancy Place. From there it crosses the river at various points and ends in DeForest near Sunnybrook Park and South Street. The trail is made up of a 10-foot wide porous asphalt path, along with some boardwalk crossings in wetland areas...
...more
---
Sponsors
...more

To have your logo appear weekly contact Julia
---
The water flow was quick as Robb and I launched our kayaks and began paddling through a very scenic route on the Cannon River.
As we rounded the first bend in the river near a rock cliff an immature bald eagle swooped down in front of us, caught a fish in its talons, and then flew off down the river. Soon after a great blue heron flew over our heads and landed downstream by the bank to catch fish in the shallows.
A great start for a 13.5-mile Cannon River water trail from Faribault to Dundas, Minn. After dropping off the shuttle vehicle at the Dundas Memorial Park take out access, we put in at Two Rivers Park access at Northfield at the confluence of the Cannon and the Straight Rivers.
...more

Ken Notes: we need Driftless Guides who are familiar with the entire region. I thought I knew most of the rivers, but this one was not on my list. We can also use Driftless Notes to categorize articles like this one for future reference. #RiverTrip
---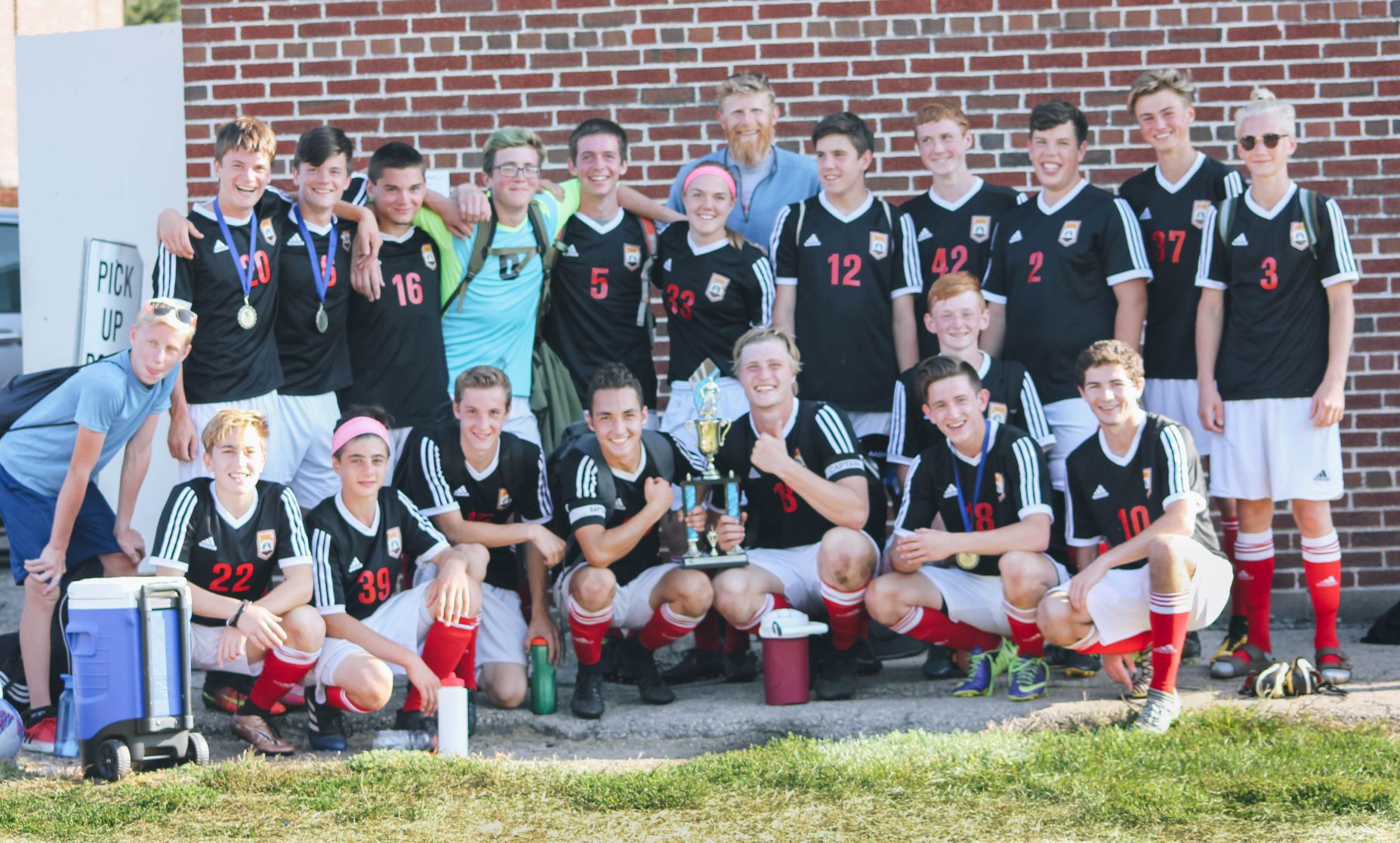 The 2017 Varsity Driftless United Futbol soccer team is having a strong season. They are currently undefeated, with just five games yet to play.
The varsity team has won 13 of its games with one tie so far, including the championship in the four-game Coulee Tournament in West Salem. Driftless United has outscored its opponents 54 goals to 12, with 5 shutouts. The next (and last) home game for the team is Monday, Oct. 16, at 4:30 p.m. versus Prairie du Chien.
...more

Ken Notes: We really don`t do sports but I liked this story, also several driftless area teams are having a great year. We wish you all well!
---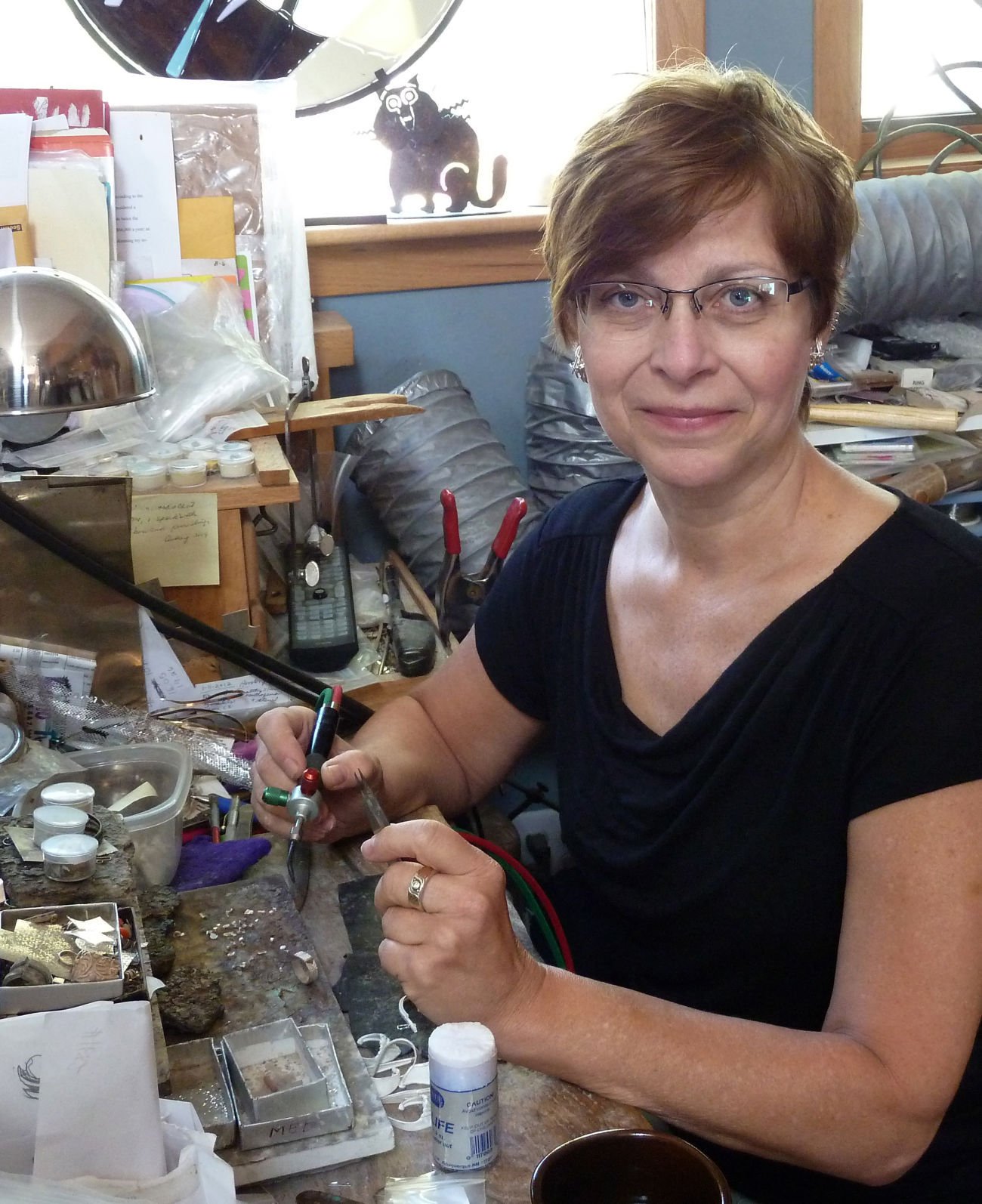 DECORAH – Iowa's Driftless region is colorful eye candy for fall leaf peepers, but for visitors who prefer their landscapes on canvas, Iowa's largest and oldest studio tour offers more than a scenic overlook.
The drive-at-your-own-pace, self-guided Northeast Iowa Studio Tour is observing its 20th anniversary Friday, Saturday and next Sunday. Many of the region's finest and most creative artists — 51 artists, 38 locations — will open their private studios and let the public step inside to see how their art is created, as well as view new works and works in progress and purchase artwork...
Ken Notes: The event website is here: www.iowaarttour.com.
...more
---
Agricultural tourism is a unique intersection of agriculture and tourism that is quickly having a major economic impact on many of our communities. Local farms and businesses create experiences that draw people from all walks of life to taste, touch and learn.
This time of year, we are all familiar with the autumn corn maze and pumpkin patch visit. We plan trips to pick apples at an orchard and taste wine at a vineyard as we drive through picturesque vistas of color.
In the 17th District, you'll find everything from the Driftless Wine and Cheese Trail at many different locations to apple cider donuts at Northwoods Orchard and Farm Market in Mauston. We have boat tours, hiking trails and miles upon miles of gorgeous views from hilltops and valleys. Local artisans craft jams, jellies and pickled vegetables that are sold next to oddly-shaped gourds and blooming mums. Visitors and locals alike are tempted and treated to the bounty of our communities this time of year....
...more

Ken Notes: I wonder if Howard reads DriftlessNotes...
---
Wisconsin Dells: Dells on Tap Weekend. It`s all craft beer all weekend in the Dells Oct. 13-14. Join a craft beer walk to bars downtown from 5 to 10 p.m. Friday and sample brews at the festival grounds off La Crosse St. from 1 to 5 p.m. Saturday. Tickets for the walk are $15 in advance and $25 the day of; admission to the tasting is $35 in advance and $50 at the gate. See wisdells.com.
...more
---
Renewable energy jobs continue to grow nationally and in Wisconsin.
Wind energy is one of these promising fields. The Bureau of Labor Statistics estimates that wind turbine service technicians will gain jobs faster than any other occupation at a rate of 108 percent between 2014 and 2024. Wind energy is not alone. The solar energy field has also grown remarkably. The U.S. Department of Energy reported that, since 2008, solar energy contributing to the grid has increased at least 20 fold...
...more
---
Maintaining high water quality in Fort McCoy streams is important, especially because much of the water flows off post, said Fisheries Biologist John Noble with the Directorate of Public Works (DPW) Environmental Division Natural Resources Branch (NRB).
Fort McCoy is nestled in Wisconsin`s Driftless Area, or Paleozoic Plateau. This region of the American Midwest is noted mainly for its deeply carved river valleys. Through agreements with the Wisconsin Department of Natural Resources (WDNR) and the U.S. Fish and Wildlife Service (USFWS), Noble said Fort McCoy has a part in maintaining the integrity in a portion of the region...
...more
---
Sponsors
...more
---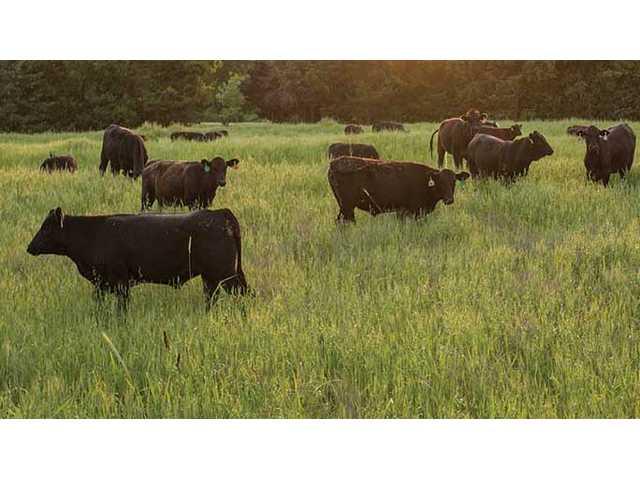 DRIFTLESS - The 2017 season of pasture walk and facilitated discussion series is winding down with some important walks planned for October and November.
The series is planned and facilitated by the Kickapoo Grazing Initiative (KGI) along with Crawford County UW-Extension.
For more information about the series, go to the events page at www. kickapoograzinginitiative.com, or call or contact Crawford County UW-Extension Agent Vance Haugen at 608-326-0223, or at vance.haugen@ces.uwex.edu.
The eleventh event in the series will take place on Tuesday, Oct. 10 at 10:30 a.m., at the farm of Don Boland, 18732 State Highway 27, Gays Mills, 608-734-3570...
...more
---
Creative campaign to promote Houston County's natural and historic resources
"What better way to get to know a place than through the lens of your camera?" suggests #InstaHoustonCo event coordinator, Erin Dorbin. The day-long outing, #InstaHoustonCo, has been thoughtfully designed to introduce the statewide Instagram community to the many assets of the Southeast Minnesota region. "Locals, photographers, curiosity seekers, and explorers are also highly encouraged to participate and share their perspectives of the area in this free event," added Dorbin....
...more

Ken Notes: We should set up an Instagram or Pintrest for the Driftless region. We could make the images public domain for the press to use when writing about the driftless. You can respond to the email with attachments of images we can use. Make sure YOU took the image and are OK with its use.
---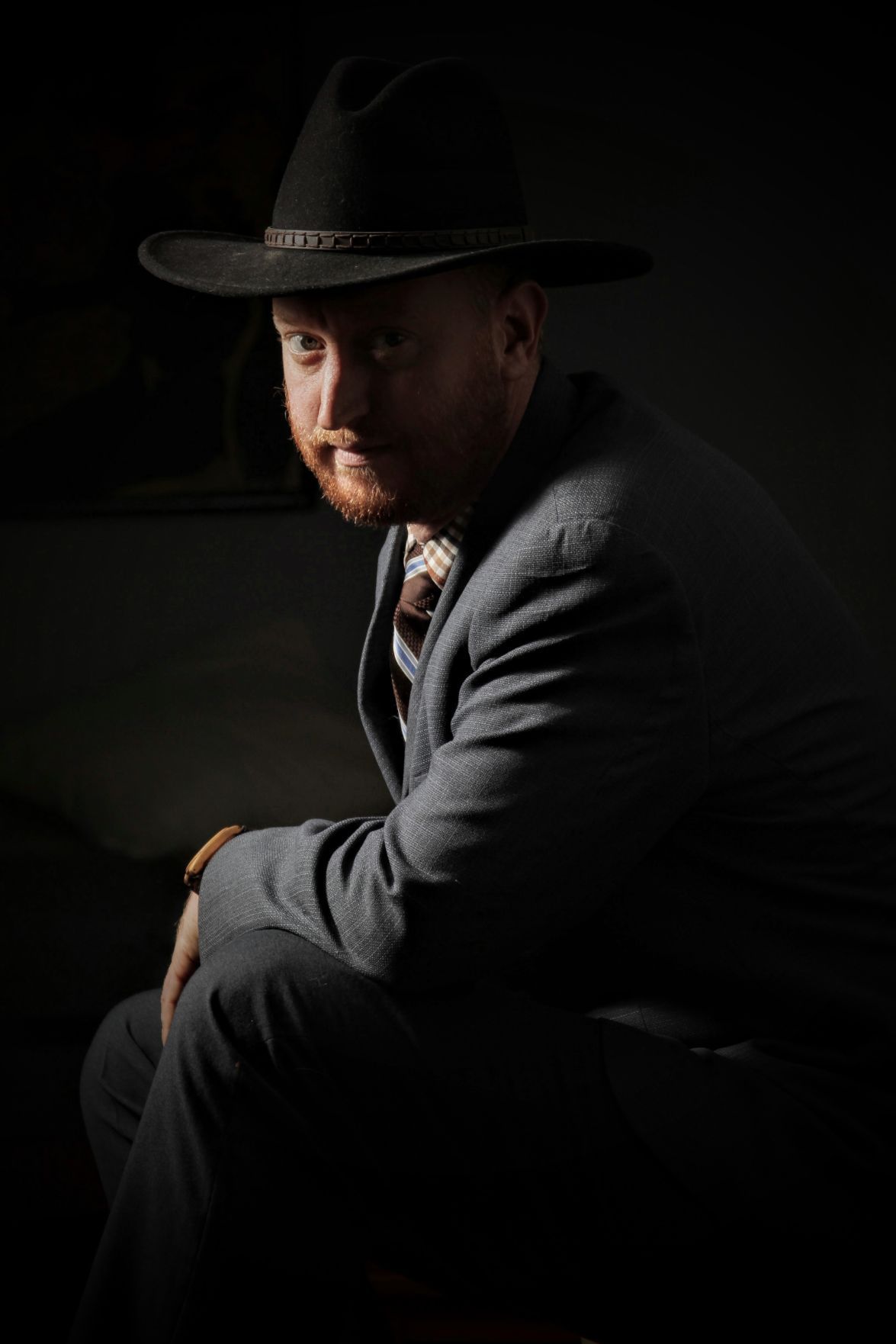 Eddie Danger is no more. The longtime Viroqua-based folk singer (whose real last name is Lemar) has re-invented himself by releasing a new album under his grandfather's name, Stanton West.
The album is titled "Songbird," and Lemar and his band performed it in its entirety last Sunday at Driftless Books in Viroqua.
...more
---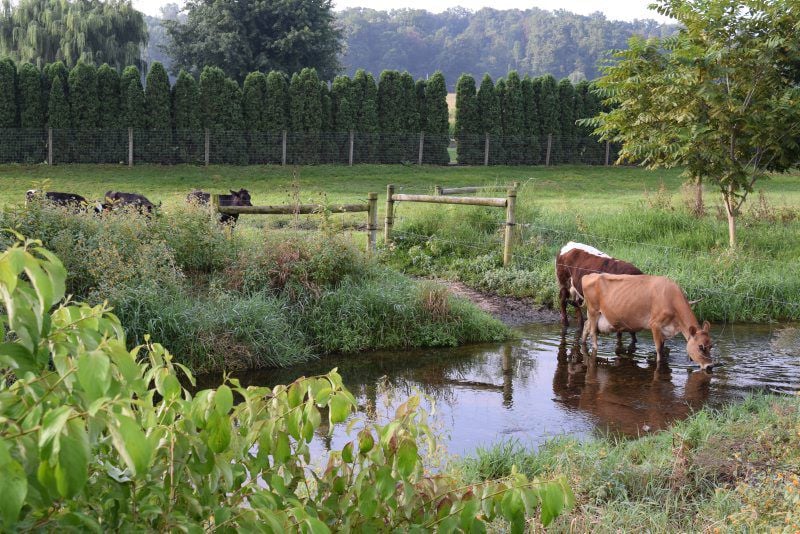 Like teenagers hanging out at the local pool, cows used to spend much of their summer cooling off in or near streams.
That has changed on many Pennsylvania farms as farmers, recognizing their animals were polluting the streams and causing erosion, restricted their access.
That's an important step, but livestock don't need to be completely excluded from the creek area, according to Brian Pillsbury, a USDA Natural Resources Conservation Service state grazing specialist in Wisconsin...
Ken Notes: I agree but we need to be very careful! See next article...

...more
---
DNR Reported More Than 1,100 Fish Were Killed After Manure Spill In Otter Creek
A recent manure spill in Vernon County could have long-term impacts on a popular trout stream.
The Wisconsin Department of Natural Resources responded to a manure spill at Wild Rose Dairy last week. The agency reported the spill killed more than 1,100 fish in Otter Creek, including brook and brown trout.
DNR officials declined to provide more details about the spill, citing an ongoing investigation.
David Rowe, DNR fisheries team supervisor in Fitchburg, said a recent survey found about 1,100 trout per mile of Otter Creek...
...more

Ken Notes: We must work with farmers to ensure this does not happen. Pointing fingers and yelling does not work. Working together does! I also am a fan of digestion and heating the affluent.
---
...With the group Bluff Land Environmental Watch, Joe was an instrumental part of getting Winona County's bluff land protection ordinance passed, which limits development on steep slopes. He was a leader in the Land Stewardship Project (LSP) for years, and was one of the most active opponents of frac sand mining in the county. Water in the driftless region is susceptible to pollution, and Joe pushed for more careful regulation of agriculture to protect groundwater from nitrate pollution...
...more
---
The state of Wisconsin has awarded a $250,000 grant to the city of Viroqua to support the expansion of the Viroqua Food Co-op, a project expected to spur further development downtown.
The Community Development Investment Grant from the Wisconsin Economic Development Corporation (WEDC) will help fund plans to double the size of the co-op's retail space to more than 9,200 square feet...
...more
Ken Notes: Is your community looking for a grant, loan, or incentive program. We may be able to help give is a call 608.334.2174...
---
A campaign to overturn Winona's ban on industrial sand mining will continue on to pretrial after a decision wasn't made in court Tuesday.
Third Judicial District Judge Mary Leahy heard arguments from both Winona County's legal representatives and lawyers for the two groups involved in the suit to overturn the ban...
...more
---
Brand Identity for the Region and our Products

"Driftless" Recognition at the State, Regional, National, and Global Levels

Regional Economic Development, New Jobs, and Training

Sustaining and Growing the Businesses in the Region

Tourism - Including Ag, Sports, Nature and Eco Tourism

Promoting Special Events in the Region

Agriculture - Especially Organic Farming and Products

Land Conservation and Use in the Driftless

Environmental Issues that impact the Driftless Region

A Legislative Agenda that supports the region in four States
Resource conservation, innovative industry, agriculture, healthy communities, and sustainable growth in the region
Highlight the venues, events, and activities throughout the region year around
Showcase opportunities for investors, visitors and residents unique to the Driftless Region


- Ken Harwood and Julia Henley
Our Other Publications:

...more
---
This map, is a great illustration of the entire region we want to share with our readers. In the coming months, we will be expanding our channels, adding original content to motivate and inspire, and illustrate with you the opportunities for community, business, and personal growth that exist in this special and unique region.


Look for announcements in coming issues as to how you too can get involved with this regional initiative for sustainable and vibrant growth and perspective on how we can best share "our common ground".


...more
---
Wisconsin
The majority of the Driftless is found in Wisconsin and involves all or part of
Pierce
,
Pepin
,
Eau Claire
,
Buffalo
,
Trempealeau
,
Jackson
,
La Crosse
,
Monroe
,
Juneau
,
Vernon
,
Richland
,
Sauk
,
Crawford
,
Iowa
,
Dane
,
Green
,
Grant
, and
Lafayette
counties.
La Crosse
is the principal urban area wholly within the Driftless Area, while the larger
Madison
`s far western suburbs are located on the edges of the area. The most rugged part of Wisconsin`s Driftless area is also called the
Ocooch Mountains
.
Media...
http://www.wiproud.com/

http://www.piercecountyherald.com/
http://www.leadertelegram.com/
Eau Clair
http://www.winonadailynews.com/
http://www.winonapost.com/
http://www.weau.com
http://lacrossetribune.com/jacksoncochronicle/
http://lacrossetribune.com/
http://www.spartanewspapers.com/
http://www.wrjc.com/category/local-news/
http://lacrossetribune.com/vernonbroadcaster/
http://www.swnews4u.com/
https://www.co.sauk.wi.us/news
http://www.thedodgevillechronicle.com/
http://themonroetimes.com/index.asp
http://www.grantherald.com/
www.myrjonline.com/
Minnesota
The counties involved include all or part of
Dakota
,
Goodhue
,
Wabasha
,
Winona
,
Olmsted
,
Dodge
,
Houston
,
Fillmore
, and
Mower
. Aside from the southeastern suburban sprawl of the Twin Cities,
Rochester
is the main urban area. Additional communities include
Red Wing
,
Winona
,
La Crescent
and
Caledonia
.
Iowa
It encompasses all of
Allamakee
, and part of
Clayton
,
Fayette
,
Delaware
,
Winneshiek
,
Howard
,
Dubuque
, and
Jackson
counties.
Dubuque
is the only metropolitan area.
Illinois
The portion is confined mainly to
Jo Daviess County
; western parts of
Carroll County
(the
Mississippi River bluffs
characteristic of the Driftless terminate around
Savanna
) and a tiny portion of northwest
Whiteside County
are also included.
La Crosse Events
Winnona Events
Rochester Events
Platteville Events
Prairie du Chien Events
Sparta Events
Mineral Point Events
Spring Green Events
Decora Events
Dubuque Events
Lake City Events
Onalaska Events
Dodgeville Events
Galena Events
Richland Center Events
Boscobel Events
Viroqua Events
Trempeleau Events
Lansing Events
Stockholm Events
Driftless Organizations
MOSES, 7 Rivers, Prosperity SW, Mississippi Valley Conservancy, River Arts Alliance, Kickapoo Reserve, Driftless Wisconsin
...more
---
Your
support
keeps the Driftless Region in front of thousands of visitors, 500+ Media Outlets, hundreds of state, local and federal officials representing the region and others interested in the Driftless Area.
Our Goals
are to support the Driftless Region by sharing news, events, and ideas with 10,000 subscribers every week.
We will link to your business for free here.
While we would love to upgrade this with your logo, Yelp, Facebook, and LinkedIn links and count you among our supporters, it is is most important that you are listed, and like I said that is FREE.
Make sure your business, community or organization is represented.
You may search for them here
. Not listed add them
here
.
...more
---
Looking to add some "extra" to the "ordinary" in your getaway? Venture beyond the expected to find these brag-worthy local secrets in southwestern Wisconsin, from the best pie you`ve ever had to a converted caboose "cottage" to a river where you can see the best of wild Wisconsin.
...more
---
Hi Ken Here,
Summer is over and we hope you had a great season. We are trying to keep the region front and center as a vacation destination, the best road trip in the Midwest, a perfect place to retire, or a great location to start or grow a business.
We want to share our communities, fishing streams, entertainment venues, dining options, theatre, and special events with travel writers in Chicago, mid-westerners looking for something to do, as well as each other.
We want businesses to see that real lifestyle options exist outside Wisconsin`s metro regions. We want to share development ideas, agriculture, ways to preserve our environment, and entrepreneurial ideas. We want to ensure those looking at the Driftless that we function as a region and will all step up to help in any way we can.
We can tell the stories, highlight the successes, find the hidden gems, offer ideas, and promote the region. Hell we will even make a movie about the Driftless.
BUT we need your help, we need companies to talk about, Communities to foster development, and small businesses to promote. If you are interested, just drop reply to editor@DriftlessNotes.com. We will include ALL who reply regardless of ability to financially support us.
We are ALSO looking for 16 communities, 16 businesses, and 16 organizations that can make a small financial contribution to defray our costs, but if that is not you just say I want to be included anyway and we will hook you up for free.
We are not building walls, we are building a region!
Ken
...more
---
I`ll confess: I`m completely obsessed with southwest Wisconsin. I think it is underrated for a lot of reasons but mainly, because the Driftless Area`s unique and gorgeous terrain makes this region worthy of national attention. With a beautiful landscape comes a plethora of equally awesome events, festivals, parks and activities worth experiencing. Get your highlighter handy…I`m throwing 10 creative ideas at you to discover in Wisconsin`s stunning southwest corner!
1. Fish it, canoe it or tube down it — however you decide to relish Wisconsin`s largest river, you`ll be awestruck by the remarkable views and diverse wildlife that surround you on the Lower Wisconsin River.
2. Pack a picnic lunch, throw on a decent pair of hiking boots and tour the parks! Our top picks: Blue Mound State Park in Blue Mounds, Blackhawk Lake Recreation Area in Highland, Governor Dodge State Park in Dodgeville, and Wyalusing State Park in Bagley.
3. Amidst the southwestern Driftless Area`s steep hills and valleys are 345 lakes. This is definitely a fisherman`s dream destination. The abundant trout inhabiting cold-water streams in Richland and Vernon counties specifically entice fishing aficionados from afar.
4. Up for a unique history lesson? Take a step back in time and visit Villa Louis in Prairie du Chien. Our crew recently spent some time filming at this former Dousman residence, one of the official Wisconsin Historic Sites. If you still haven`t satisfied your hankering for history, go experience Stonefield Historic Site in Cassville for a look into a rural community at the turn of the 20th century as well as the home and estate of Wisconsin`s first governor at Nelson Dewey State Park.
5. A sightseeing staple here in Wisconsin, the House on the Rock in Spring Green definitely lives up to its fun and eclectic reputation. This former vacation home — created by Alex Jordan–is now enjoyed by thousands every year as an attraction, inn and resort.
6. Norskedalen is a nature and heritage center located in Coon Valley. Take a stroll on the six miles of nature trails and enjoy the guided tours of the restored Bekkum pioneer log homestead and the Skumsrud Heritage Farm, which features an open-air museum with 12 different types of Norwegian immigrant log houses.
7. When in Wisconsin, do as the Wisconsinites do: appreciate cheese. Stop by Cedar Grove Cheese in Plain for a tour of the facility and a deep dive into the art of cheesemaking.
8. For the adrenaline junky, we`ve got just the thing. Southwest Wisconsin isn`t just nature walks and sightseeing, the area can really get your heart pumping too. Get an adrenaline rush when you climb on-board a small plane to enjoy 60 seconds of free fall over Lancaster with Airborne Skydiving.
9. An impressive line-up of country music stars will touch down in Wisconsin`s second oldest city for Country on the River, August 6-8, 2015. Artists such as Alabama, Jake Owen, Dierks Bentley and Big and Rich will make this music fest a must.
10. Journey to Platteville`s downtown historic district and check out the Mining Museum - Rollo Jamison Museum for an underground tour of the 1845 Bevans Lead Mine. Psst…while you`re in the area, be sure to climb the world`s largest M for a spectacular view of southwest Wisconsin.
...more

Ken Notes: We are keeping this article in the news for a while. Please share...
Start Week: 39 - Query String:SELECT * FROM driftless WHERE `issue` > 39 and volume = 5 OR `issue` > 90 ORDER BY sortorder